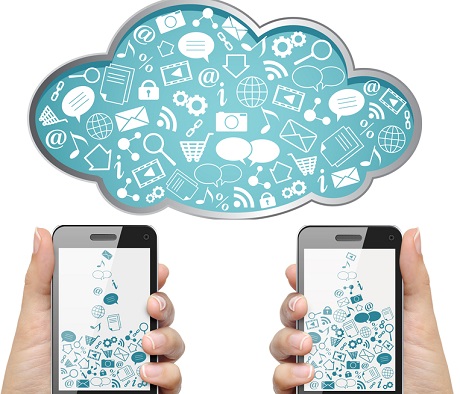 NEC Corp. has released software that could convert voice and data traffic on cellular networks into a single IP connection – allowing the process to run from the cloud using inexpensive servers rather than specialized telco gear. NEC's virtualized Evolved Packet Core (vEPC) combines the functions needed to combine voice and data traffic (which must be handled as separate streams on cellular 2G and 3G networks) into a single stream.
Evolved Packet Core (EPC) "radically" changes mobile network services
by converting the circuit-switched voice data and packet-switched data on mobile networks into IP for connections over 4G Long Term Evolution (LTE) – the mobile-network protocol to which
IDC predicts nearly all global carriers will migrate by 2016.
NEC built the system using Intel's Data Plane Development Kit – data-plane function libraries and network controllers designed to improve packet-processing speed by a factor of 10 on Intel hardware and reach mobile bandwidth capacity as high as
80 million packets-per-second (Mpps) for each core of a Xeon processor, according to Intel.
Running vEPC on standard Intel servers at "Carrier Grade Service quality and capabilities" cuts hardware and operational costs to maintain mobile networks, and makes it possible to add or subtract capacity to mobile-network processing quickly and transparently in the same way cloud services do, according to the company. More technical detail on
NEC's vEPC is available in a white paper.
(PDF) EPC –
established in 2009 by the 3rd Generation Partnership Project (3GPP) telco-industry coalition
– is the next-generation of mobile network architectures due to replace GSM and CDMA 3G networks as part of a global migration to LTE, causing competitive upheaval among both wireless carriers and networking vendors who sell to them,
according to an Aug. 22 report from Dell'Oro Group.
The market for Wireless Packet Core technology – including EPC – has been growing at a rate of more than 20 percent per quarter throughout 2013, according to Dell'Oro. Sudden, rapid growth in demand for EPC from wireless carriers has been driven by the need to expand LTE networks to accommodate growing volumes of mobile data traffic, according to a February 2013 report from
IDC, which calls LTE a higher-performance, lower latency mobile-data architecture
that is also cheaper for carriers to operate than separate nets for voice and data traffic. By 2014 or 2015, network traffic will shift so dramatically to LTE networks that traditional mobile nets should account for no more than about 40 percent of the average carrier's revenue,
IDC telco analyst Adrian Dominic Ho predicted
in 2012. LTE and the ability to put several devices on the same data-connection account will drive sales of LTE-enabled smartphones to 275 million in 2013, according to a
December 2012 estimate from Strategy Analytics
– three times the number sold in 2012. That urgent need among carriers makes the need for cost-effective, high-performing EPC/LTE-supporting gear critical for the success of any network vendor selling mobile gear, according to IDC. EPC hardware currently depends on specialized ASCI processors and telco equipment, a market let by Ericsson followed by Cisco, in which NEC is among the also-rans, according to Dell'Oro. Virtualizing EPC to run on standard Intel-based servers would cut the cost of LTE servers at a time carriers are facing the need to replace or convert tens of thousands of older boxes. "If you're a traditional hardware vendor, you've got some decisions to make,"
ACG Research analyst Ray Mota told LightReading in March 2013.
Juniper Networks demonstrated a virtualized EPC system at
the Mobile World Congress 2013 in March,
according to LightReading, and Cisco includes EPC as one of the
hardware/software network virtualization built into its ASR 5000 system.
Virtualizing EPC would allow mobile networks to be created, configured and managed more completely using only software, and allow gateways to carrier LTE networks to be moved into datacenters or the cloud,
according to a 2012 paper from IEEE.
It would also allow end-user companies to build and run their own mobile network infrastructures from entirely within their own datacenters or cloud services, according to a
2011 research paper from AT&T
describing how user companies could build Virtual Private Mobile Networks (VPMN) and non-telco-industry cloud providers could offer VPMNs as Mobility as a Service (MaaS). (Full paper as
PDF available
.) VPMNs would allow corporations to define and manage their own mobile networks while paying carriers only to use wireless networks as infrastructure to connect mobile devices, just as they pay Internet Service Providers (ISPs) for bandwidth and connections rather than the raft of high-cost services carriers typically charge for mobile services. Carriers such as
Verizon already offer private mobile-network options
using traditional connections.
Private mobile nets based on 2G or 3G
that can be purely local or connect via gateway to carrier networks are also available from some equipment makers.
NEC's version of virtualized EPC
– which is part of a larger Software-Defined Networking (SDN) effort announced in July – is based on its ProgrammableFlow network suite that depends on on the open-source OpenFlow protocol. Its first customer is a carrier building a mobile network that will go online in Myanmar in December.
Image:Shutterstock.com/ mama_mia