[caption id="attachment_9360" align="aligncenter" width="618"]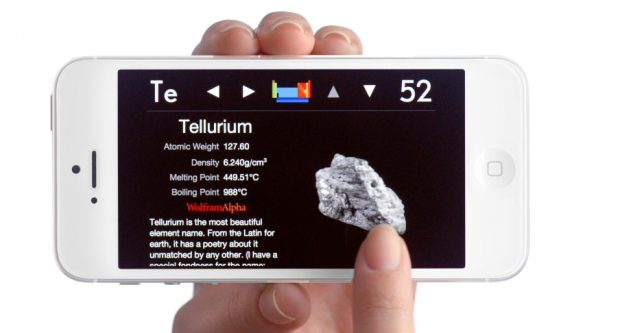 Apple sold 37.4 million iPhones in the quarter.[/caption] Apple won't introduce new products for several more months, CEO Tim Cook announced during his company's April 23 earnings call. "Our teams are hard at work on some amazing new hardware, software, and services that we can't wait to introduce this fall and throughout 2014," he told media and analysts listening to the call, according to a transcript produced by
Seeking Alpha
. "We continue to be very confident in our future product plans." For the quarter ended March 30, Apple reported revenue of $43.6 billion and a net profit of $9.5 billion. Compared to the year-ago quarter, when the company earned revenue of $39.2 billion and a net profit of $11.6 billion, those results were something of a mixed bag—something that Cook was quick to acknowledge. "Despite producing results that met or beat our guidance as we have done consistently, we know they didn't meet everyone's expectations," he told media and analysts assembled for the call, "and though we've achieved incredible scale and financial success, we acknowledge that our growth rate has slowed and our margins have decreased from the exceptionally high level we experienced in 2012." Apple sold 37.4 million iPhones and 19.5 million iPads in the quarter, notable upticks from the 35.1 million iPhones and 11.8 million iPads sold during the same quarter last year. The company also sold 4 million Macs, which can be seen as something of a victory; given the imploding PC market, "stagnant" is the new "rising sales." Cook suggested that the iPad is cannibalizing the market for Macs, a phenomenon he'd pointed out on previous earnings calls. "We sold almost 20 million iPads and it's certainly true that some of those iPads cannibalized some Macs," he said. "I personally don't think it was a huge number, but do I think it's some." But he also thought the PC market wasn't quite dead yet:
"I think it has a lot of life to it. We are going to continue to innovate in it. We believe that if anything the huge growth in tablets may wind up benefiting the Mac, because it pushes people to think about the product they're buying in a different manner and people maybe even more willing to buy a Mac where today than may be buying a PC."
Apple's iTunes software and services earned more than $4 billion in the quarter, which means the company's cloud-based content system remains strong from a revenue perspective. Cumulative app downloads have exceeded 45 billion, with third-party app developers earning a total of $9 billion via Apple's App Store.
Competition
Cook also used the earnings call as an opportunity to push back against the iPhone's competition. "Today, our tough competitor from a hardware point of view would be Samsung and married to Google on the operating system side," he said. "They are obviously tough competitors, but we feel that we have the best products by far. And we are continuing to invest in innovative products and feel really, really confident about our product pipeline in both hardware, software and also our services." But he remained characteristically tight-lipped about new products; when one analyst asked whether Apple would expand into new product categories, he deflected by suggesting the company could move into "potential new categories." In other words, those hoping for the much-rumored "iWatch" or a new iPhone at some point this summer will need to wait a little longer.
Image: Apple