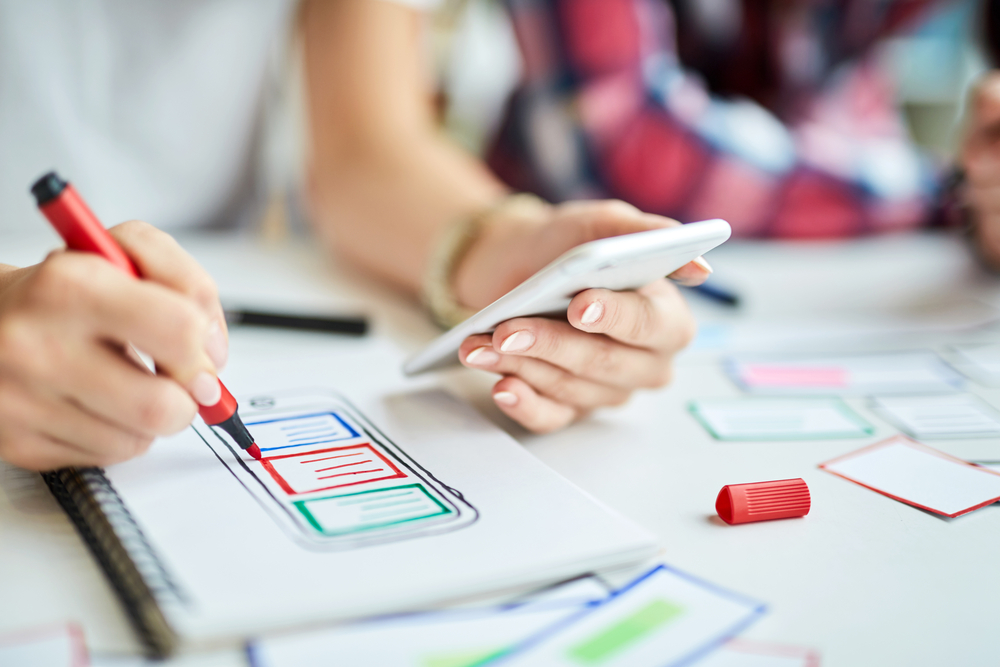 User experience
(UX) designers are important to tech, but the path to becoming one isn't always so clear. To help those passionate about UX achieve their career goals,
InVision
and General Assembly have partnered on a new '
Immersive
' course. The ten-week course, held at any of General Assembly's locations worldwide, is considered full-time. In that span, you'll cover everything from design strategy and market research down through prototyping and testing. General Assembly also has an online course for UX, but it doesn't cover as much ground. "I think it's extremely important for schools and faculty to partner with working professionals and their companies to make sure they're preparing students for the future workforce," said Oen Hammonds, a designer, mentor, and facilitator at IBM Design. Through IBM's Talent Enablement Team, Hammonds develops education programs for executives and software development teams. "I hope my involvement in GA's curriculum development can offer an opportunity for graduates to be better prepared contributors to the workforce." "Successful companies recognize that with so many products out there, an incrementally better experience can be the differentiator that disrupts an entire market," said InVision cofounder and CEO Clark Valberg. "That's where we'll need thoughtful, skilled UX designers, and why we're so excited to partner with schools like General Assembly to help teach the tools and concepts designers need to create those industry-shaping experiences." According to General Assembly, it has a good track record of finding employment for graduates of its various programs. Within 180 days, it claims 99 percent of students have found jobs. InVision's own data suggests UX Design is a lucrative and in-demand job, as well. Not only does it cite a Glassdoor study claiming UX design provides excellent work-life balance, but it says job postings for UX design were up 15 percent in 2015. The average
UX designer salary
is just under $100,000. The course is an interesting, design-first approach to what so many other tech workers are discovering: traditional degrees are
not as necessary
as they once were. Stack Overflow data suggests roughly half of developers don't have degrees from universities, and entities like Udacity and Treehouse are populating their roster with new degree courses all the time.