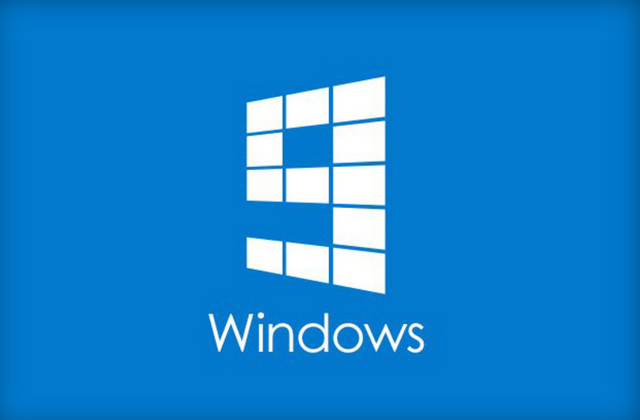 Microsoft
just accidentally—or "accidentally"—leaked a logo for
Windows 9
. Microsoft China posted
the image to Chinese micro-blogging site Weibo
, along with a note: "Microsoft's latest OS Windows 9 is coming soon, do you think the start menu at the left bottom will make a come back?" The post was quickly yanked, but not before setting the Internet abuzz.
Click here for Windows-related jobs.
If everything goes according to plan, Microsoft will unveil Windows 9 at a Sept. 30 event, although the operating system won't likely go on sale until sometime in 2015. Last month,
Winbeta
delineated the freshest rumors about the next version of Windows, including that it won't include Charms, the icons that allow Windows 8 users to search, share, and send data to connected devices (among other functions). On a more fundamental level, Windows 9 will reportedly rebalance the Windows user interface in favor of keyboard and mouse input, rather than the touch-friendly system pushed by Windows 8's Start screen. In order to go about that, the Start screen might end up abandoned or minimized in favor of the desktop. What's certain is that Microsoft wants to
put Windows 8 in the rear-view mirror as quickly as possible
. Greeted by lukewarm reviews upon its release in 2012, Windows 8 failed to overtake Windows 7 or even the ancient Windows XP in terms of market-share; third-party developers seemingly had
little enthusiasm for building apps for the platform
, and many consumers expressed confusion over the dual interface, which paired the traditional desktop with the aforementioned Start screen.
Upload Your ResumeEmployers want candidates like you. Upload your resume. Show them you're awesome.
While Windows has long dominated the desktop operating-system market, it faces a considerable threat from mobile operating systems such as
Android
and
iOS
, which have evolved over the past few years into robust platforms capable of both productivity and play. Microsoft's own attempt to conquer the mobile market, Windows Phone, struggles to climb beyond single-digit market-share. While Windows 8 was meant to make Microsoft more of a player in the tablet market, the OS has failed to carve off significant share. Microsoft is likely hoping that Windows 9 will change its situation for the better.
Related Articles
Image: Microsoft China