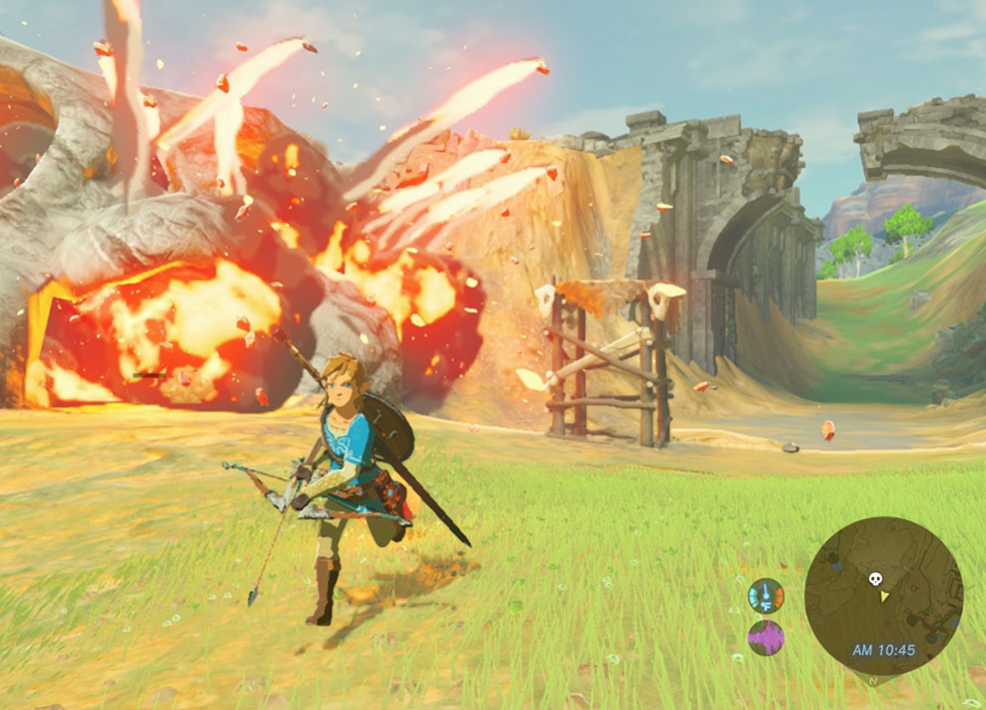 Nintendo's new Switch console is attracting a lot of buzz—and some positive reviews from the gaming press. The Switch features a touch-screen that unplugs from the console and becomes a tablet, allowing players to take their games on the road. (Whether or not Nintendo can carve out a substantial niche for itself in the current iteration of the game-console wars is an open question, but the company does win points for attempting to bridge the gap between mobile and console experiences.) If the Switch proves a hit, it could boost the fortunes of independent developers who build games for the platform. And so far, Nintendo has seemed amenable to developer participation,
offering a development portal
that leans heavily on Unity. But the company may bottleneck the number of developers who participate, at least at first. "Right now we are being very selective about who we're letting into the development environment, and through our portal," Damon Baker, Nintendo of America's head of partner management,
told Gamasutra
. "Whereas with the Wii U and 3DS, we opened that up to everybody. I think our mentality was to cast big net, [but] you'd never know when the next great piece of content was coming, or where it was gonna come from, or where it was going to permeate." Although Nintendo wants to rigorously curate its lineup, it also plans on leaning on indie developers to build out the Switch's game lineup. Very small studios with a track record of developing quality software certainly have a shot—especially if they build games exclusively for the Switch. "We're just telling publishers and developers to reach out to us if they haven't heard [from] us already. And if they've got a pitch for the perfect content for Nintendo Switch, we definitely want to hear about it," Baker added. At this early stage in the Switch's lifecycle, developers may also need to wrestle with some uncertainties. First, Nintendo's e-commerce portal and paid online subscription model must work seamlessly, according to Patric Palm, CEO of Hansoft, which builds product-management software for developers, and Favro, a planning app. The other big question, he wrote in an email, is whether "studios will be agile enough to adapt to this business model… It is not only about agile development anymore; they need to be agile businesses rapidly adapting to even more rapidly changing markets." For developers who already build games, the Switch may present a 'wait and see' type of situation, especially considering there are so many other avenues—including Steam—for distributing indie games to a plethora of platforms. But if the Switch becomes a blockbuster, surely many will want to participate in its evolution.