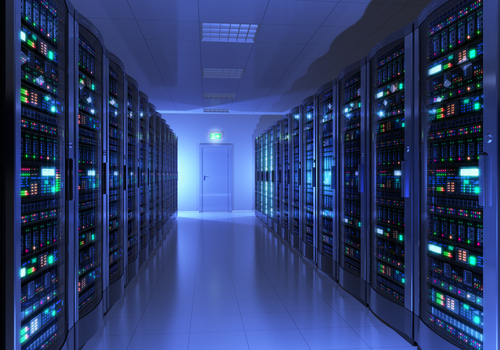 Defense contractor NJVC opened a 20,000-square-foot data center in Reno, Nev. last week, possible evidence that Apple's own nearby data center plans are attracting others into its orbit. The facility is designed for commercial and government customers, and includes 8,000 square feet of raised floor space, NJVC said. Originally constructed in 2002, the site will slowly ramp up in a series of phases, operating at 20 percent of capacity during its first phase. Previously, NJVC simply provided secure services to its customers; the Reno site represents the first data center it will manage itself. NJVC said that the two-story facility will house 32 employees and provide a full suite of data center services that will meet the security compliance requirements of the Health Insurance Portability and Accountability Act (HIPAA) and Payment Card Industry Data Security Standard (PCI DSS) for banking/financial and healthcare customers. NJVC added that the facility is being retrofitted to Federal Information Security Management Act (FISMA) moderate and Federal Risk and Authorization Management Program (FedRAMP) security accreditation levels for government customers. "NJVC will continue to invest in the data center as the number of customers and service demand rise," said Joe Arthur, vice president and general manager of NJVC data center services, in a statement. "NJVC has more than a decade of experience in data centers, and the company designed the IT infrastructure based on extensive feedback from our customers and technology partners," he added. "The company's long-term goal is to maintain a fixed priced, flexible services model that serves all the needs of our customers. As a multi-source integrator, NJVC will manage all risk for customers, so they can sleep at night knowing their applications and data are safe, accessible and being continuously monitored 24x7x365." The Reno facility is located within the
Tahoe Reno Industrial Center
, a 102,000-acre industrial center situated inside the so-called "Department of Homeland Security Zone 1 Safety Zone," far away from nuclear power plants, floods, tornadoes, and other natural disasters whose presence could impact the integrity of the facility. It is also minimally seismically active. The region has attracted high-profile customers like Apple, which plans to open
a data center in Sparks, Nev.
, a bit to the east of Reno itself. In June, Apple
confirmed
its plans for a facility to support its cloud services, including iTunes and its App Store. The Tahoe Reno Industrial Center touts 8 to 9 months' free cooling from the cool high desert air, as well as a close 15-minute drive to the Tahoe-Reno airport. Five onsite power plants can deliver 900 megawatts of electrical power to all sites in the park. If a customer decides to go the green route, the site offers the potential for 6.5-7 kWh/sq m/day for an average of 330 days per year, with six months of high intensity solar power. The site also offers OC192 connectivity, with seven telecommunications providers offering fiber that runs alongside nearby I-80. So far, a list of the
clients
involved with the Tahoe Reno Industrial Center doesn't include many data center companies. But that could change, as companies eye the Reno area for their own build-outs.
Image: Oleksiy Mark/Shutterstock.com