Nokia kicked off Nokia World 2011 by
unveiling the first two Nokia Windows Phone devices
: the Lumia 800 and Lumia 710. Nokia CEO Stephen Elop took the stage to show off what the Lumias will be able to do. At first, the audience thought the 800, was actually the
N9 phone
, though Elop explained it's simply a similar design. Inside the beautiful polycarbonate body we find a big processor, a Qualcomm MSM8255, clocked at 1.4 Mhz (with 3D Graphics HW Accelerator). The touchscreen display quality is behind that of the iPhone 4 or even the Samsung Galaxy S. Lumia 800 features an Amoled display with 252 ppi pixel density and a 480 x 800 pixel resolution. The internal memory has 16 GB storage, 512 MB RAM, but surprisingly there's no microSD card extension. Along with the 8-megapixel camera, which is capable of shooting 720p videos, the device also has good connectivity features: HSDPA 14.4 Mbps, Wi-Fi 802.11 b/g/n, Bluetooth 2.1 and GPS. Besides all this, the Lumia 800 also features 25 Gb of free online cloud storage, navigation through Nokia Drive and Nokia Live View, an augmented reality browser. [youtube=http://www.youtube.com/watch?v=rdMoRhfd1Sk] The second Windows Phone device is the Lumia 710. Its design is different from the 800's phone, though the internals are only slightly different: TFT display, 8GB of storage with 512 Mb RAM, and a 5-megapixel camera. The processor is the same Qualcomm MSM8255. The connectivity features are the same also: HSDPA 14.4 Mbps, Wi-Fi 802.11 b/g/n, Bluetooth 2.1 and GPS.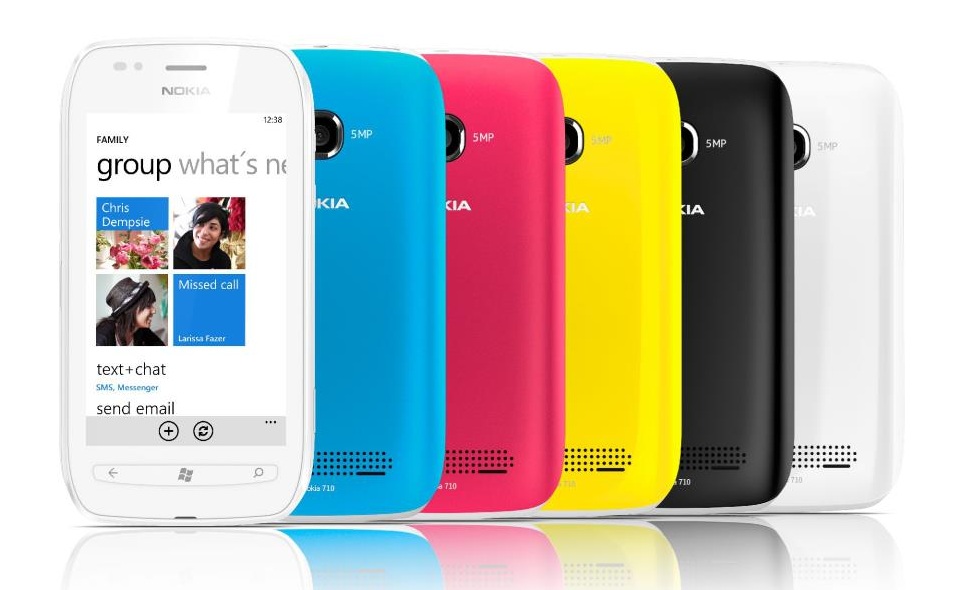 Both phones are expected to hit overseas stores in November, though the Lumia 800 is now available for pre-order. The prices for Lumia 710 will start at about €270 ($375), while the 800 phone will cost €420 ($580). Despite the price differences, the only differences are the camera, storage and display technology.
Elop made an interesting statement in today's Nokia release:
Eight months ago, we shared our new strategy and today we are demonstrating clear progress of this strategy in action. We're driving innovation throughout our entire portfolio, from new smartphone experiences to ever smarter mobile phones.
Even if Nokia started to produce Windows Phone devices, no one knows if they will be able to threaten the supremacy of iOS or Android. This is a good for Nokia, but to really be a threat, the company will have to come up with smartphones equipped with some of the best hardware components possible.