[caption id="attachment_4000" align="aligncenter" width="580"]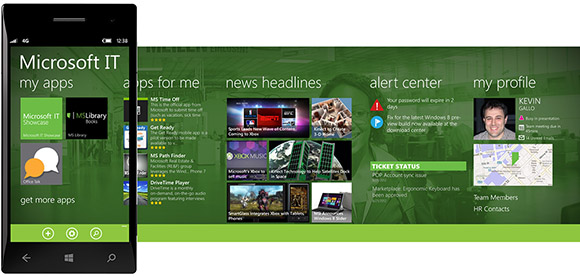 Microsoft's Windows Phone 8[/caption] Nokia has posted a rather enigmatic video promoting its Sept. 5 event, where it's widely speculated the manufacturer's first Windows Phone 8 devices will make their debut. The video doesn't offer any glimpses of hardware or software—just a girl on a bike, speeding through what looks like some sort of wharf. A rather charming little ditty plays in the background, as a title flashes: "Things are about to change/05.09.2012": http://www.youtube.com/watch?v=moJ9T5pgKkA As with Windows Phone 7.x, Windows Phone 8 will boast a home-screen of colorful tiles linked to applications. However, notable differences abound: for example, Windows Phone 8 users will have the ability to adjust the size of those tiles for a far more customized experience. The new platform will also support secure boot and encryption, hardware such as Near Field Communication (NFC), and apps ported from Windows 8. That last detail is particularly important: Microsoft designed Windows Phone 8 to share a kernel, file system, graphics support and other elements with Windows 8, with an eye toward creating a tight link between the two platforms. That tethering could bring more apps and attention to the Windows Phone platform, which has struggled for adoption in the face of massive competition from Google Android and Apple's iOS. But in the process of joining the two platforms, Microsoft risks alienating anyone who purchased a Windows Phone 7.x device. Although Windows Phone 7.x apps will run on Windows Phone 8, Windows Phone 7.x devices will be unable to run Windows Phone 8 apps. "When you evolve a platform, you can't take all the functionality downstream," Greg Sullivan, Windows Phone senior project manager,
said in an interview in June
. A Windows Phone 7.8 update, scheduled for later this year, will give current Windows Phone devices some Windows Phone 8 features, including the ability to adjust tile size on the home-screen. Sullivan declined to say whether Windows Phone 7.x would be upgraded beyond version 7.8, and Microsoft as a whole has remained similarly tight-lipped. Considering Nokia's sizable investment in Windows Phone—the Finnish manufacturer largely abandoned its homegrown operating systems, including Symbian, in favor of Microsoft's smartphone platform—its embrace of Windows Phone 8 is inevitable. In addition, Windows Phone's general prospects may have risen in the wake of
Samsung's loss to Apple
in a California patent-infringement case, a decision that could make manufacturers more inclined to embrace mobile operating systems other than Google Android.
Image: Microsoft