[caption id="attachment_6077" align="aligncenter" width="618"]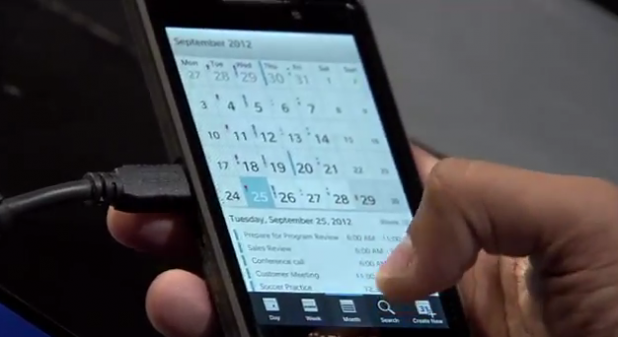 RIM is pinning its hopes on BlackBerry 10.[/caption] The National Transportation Safety Board (NTSB) plans on replacing its existing stock of BlackBerry devices with Apple's iPhone 5. Research In Motion's BlackBerry smartphones, the government entity wrote in
a Nov. 13 notice of intent
, "have been failing both at inopportune times and at an unacceptable rate." The NTSB's use of iPads means it has the operational support for iOS; consequently, the decision was made to go with Apple. "The iPhone 5 has been determined to be the only device that meets the dual requirement of availability from the existing wireless vendor and is currently supportable by existing staff resources," the notice added. RIM is fighting to retain the government and enterprise contracts that originally made it such a mobile powerhouse. If agencies and boards such as the NTSB begin to embrace alternative platforms, however, that could critically weaken RIM's business model just as the company attempts a comeback behind the upcoming BlackBerry 10 platform. According to recent data from Gartner, BlackBerry stands in a distant third place among smartphone operating systems, well behind Google Android and Apple's iOS. RIM's market-share has dipped from 11.0 percent to 5.3 percent in the past year. Even as it pours resources into the development of BlackBerry 10, the company faces competition from Nokia and Microsoft, both of which are trying to push Windows Phone into that third-place slot. Even as it prepares to fight for consumers, the burgeoning BYOD ("Bring Your Own Device") trend has weakened its position among business and government users.
In a recent interview with The Washington Post
, RIM CEO Thorsten Heins acknowledged that the BYOD trend had damaged the company's prospects. But which is the bigger threat to RIM's institutional market-share—BYOD, or those institutions deciding to abandon BlackBerry in favor of iOS or Android?
Image: RIM