Companies in the Omaha, Neb., area plan to hire 1,400 IT professionals and 300 engineers in the next two years, according to a survey from AIM, an Omaha-based nonprofit that promotes technology careers and education.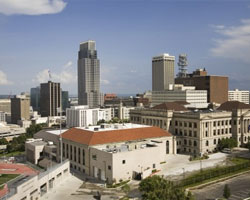 Its survey had just a 7 percent response rate -- 154 companies – leading Levi Thiele, AIM's research director, to project actual hiring demand of 2,000 to 3,000. "Our local IT demand is really matching what we're seeing at the national level," Thiele told the
Omaha World-Herald
. Employers are looking for more IT workers and engineers with advanced skills. More than half of the new engineering jobs will require a graduate degree, and nearly three in four IT hires will need a master's degree or better. Companies were largely happy with graduates from the University of Nebraska system, which commissioned the study as a gauge of demand for its students. Some employers, however, were looking for specialized skills, such as
Microsoft
.NET software development. Others noted the need for business and soft skills such as the ability to communicate face to face. "They need to be comfortable speaking to people," one employer noted. The study could boost interest in the Nebraska system's five-year combined bachelor's and master's degrees. The Omaha campus's College of Information Science and Technology is working to expand enrollment by 50 percent, to 1,500, over the next five years. The state is wise to assess demand, taking note of Oregon's travails. Though tech has been
leading Oregon's recovery
from the recession, in 2011 Intel Online Services COO Renee James -- now the company's president -- created a furor by saying
the state was not producing
the workers Intel needed. Though it planned to hire 1,000 workers for its new D1X research and development plant in Hillsboro, James said few of those hires would be state residents.