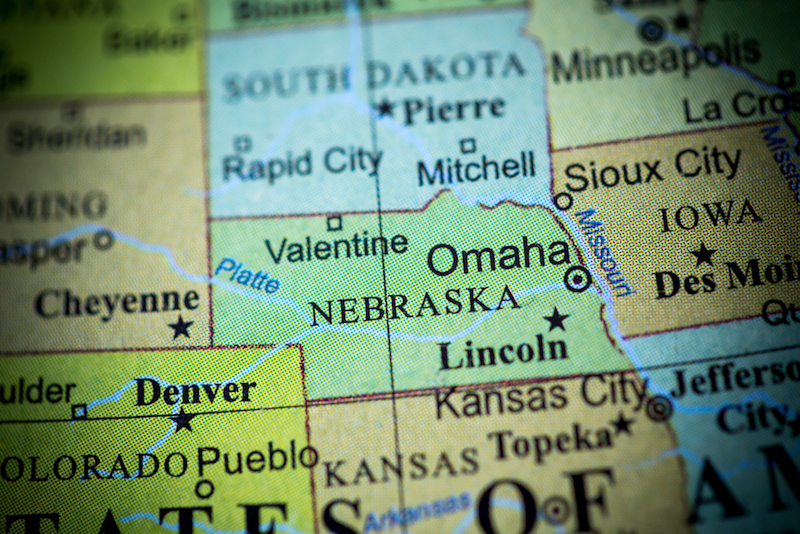 Omaha might seem like an unlikely place for a tech boom, but the city benefits from a healthy base of Fortune 500 and 1000 companies, a tight tech community, and a cheap cost of living. Tech startups in Omaha and nearby Lincoln have drawn attention, while bigger corporations—including LinkedIn and PayPal—boast local outposts. Most of PayPal's staff works out of the company's LaVista, Nebraska location, just a 20-minute drive from Omaha; insurance giant Mutual of Omaha is in the midst of a large-scale tech modernization and investment plan. Randy Thelen, senior vice president of economic development at the Greater Omaha Economic Development Partnership, attributes the city's rising tech status to a perfect confluence of events. "There's an undercurrent of tech taking hold in the city and the eight counties surrounding Omaha," he said. Given the need for tech talent, "it's really a buyer's market."
Skills Needed
According to Jerry Sayre, vice president of solutions architecture at Mutual of Omaha, the insurance giant wants to further automate how it underwrites. "We're looking for people with broad IT knowledge who can dig deep and be an expert in a short period of time." On the soft-skills front, developers and tech pros in these roles will need a high tolerance for ambiguity and uncertainty. Companies in the Omaha region are especially on the lookout for people with C#, Java, PHP, JavaScript, Perl, SQL, VXML Python, and Swift skills, said John Staup, divisional director of enterprise talent generation at West Corporation. "The biggest push is for optimized code. A good handle on that will make someone very valuable. Combining that with distributed or context-aware computing, and you have a very hot candidate." There's also lots of interest surrounding DevOps and Continuous Integration, which includes a number of tools such as Perforce, Crucible, Junit/PHP Unit, Bamboo, Synker, Jenkins, Git, Chef, Puppet, CFEngine, Rundeck, and Terraform. "There's a very specific focus on Enterprise Service Bus architectures," Staup added. "Container based virtualization and deployment for the continued movement to the cloud is also at a premium in the
Silicon Prairie
." On the data architecture side, Hadoop, Hive, and MapReduce remain big. On the networking front, MPLS, BGP, and SIP skills are very much needed right now. "The movement is towards Software Defined Networking and Network Function Virtualization, so if a candidate has certifications and background in this space, they will be picked up before they can even complete an application," Staup said. According to data from the Greater Omaha Chamber of Commerce, the area is experiencing a deep demand for software developers and programmers, as well as computer analysts. The chamber notes that companies in the region are specifically looking for computer programmers and software developers for both applications and systems software, in addition to web developers, computer analysts, and security analysts. Demand and normal attrition have created a golden opportunity for tech professionals looking to have an upper hand in job negotiations.
Recruiting New Talent
The challenge for Silicon Prairie companies is convincing more professionals that Omaha is simply the place to be. Staup admitted, "If someone is living on the West Coast, it might be hard for them to imagine coming here." He believes that tech professionals would get a pleasant surprise, given the cost of living, competitive salaries, and the networking opportunities. Omaha recently topped personal-finance site SmartAsset's
list of best cities for tech professionals
. West Corporation actively seeks network, systems, and software engineers, in addition to other tech positions. The company is in the midst of a large-scale hiring effort after its annual IT expo in October, and Staup expects to eventually add 75 to 100 people. He manages a team of 30 "talent acquisition professionals" devoted to bringing in new hires.
The Right Lures
According to Jeff Dugger, cofounder and executive vice president of technology at BuilderTREND, mentoring is one way for companies to differentiate themselves from the pack. "The learning opportunities here are a big draw for us," he said. "We have a great mentoring team, which has helped us ramp up recruitment and engagement across the board." BuilderTREND is constantly on the lookout for new IT talent, he said, including .NET, iOS, and Android developers. A changing work culture also helps bring more tech talent into the Omaha region, said Dan Houghton, co-founder and executive vice president at BuilderTREND. "Technology companies really drive culture—companies like the Googles and Facebooks of the world." Midwest tech companies are getting hip, he added, and realizing that work environment is a big draw for today's tech worker. For its part, BuilderTREND boasts a casual dress code, social events, open floor plan, and break area with games, drinks and big-screen television. Houghton noted that while culture is important to the candidates coming in to interview, companies have to ante up a competitive wage and compensation package, as well: "Money isn't everything, but it's still a very big consideration."