Oracle has begun laying off an unknown number of employees, according to a new report.
According to The Information, the tech giant (which currently employs around 143,000 people) has been laying off employees in Silicon Valley, and those dismissed will eventually number in the "thousands." Oracle executives have reportedly targeted $1 billion in expenses to cut. (SiliconANGLE also reports the cuts could impact Oracle workers in the U.S., Canada, India, and Europe.)
Meanwhile, Oracle's profits and revenues remain strong, cheering Wall Street. For the fiscal fourth quarter, revenues were up 5 percent year-over-year, and revenue from cloud services and license support rose 3 percent over the same period. That's a small but sure sign that Oracle's attempts to become more of a cloud player are yielding dividends.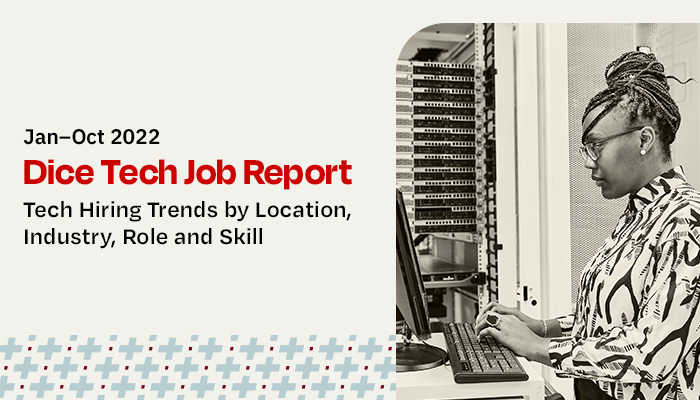 Find out which industries currently have the highest demand for tech professionals like you in Dice's latest Tech Job Report.
The big question is whether Oracle can use that momentum to carve off a much larger chunk of the cloud-services market. Right now, the company is trying to catch up to Amazon Web Services (AWS), Microsoft Azure, and Google Cloud, all of which are utilized by many thousands of organizations around the world. As the most recent Stack Overflow Developer Survey makes clear, technologists greatly prefer those platforms to Oracle's offerings.
But after years of emphasizing on-premises installations and software, Oracle now has cloud religion—and it's willing to spend billions (and build out a massive cloud-datacenter footprint) to win business. It has TikTok as a cloud client, along with a host of other companies. It's also continuing to pay technologists quite a hefty sum to work there, especially if they have specialized talent— according to crowdsourced data from levels.fyi, Oracle more than matches enterprise-centric rivals such as SAP when it comes to salary, bonuses, and stock payouts.
In other words, the environment for Oracle is complicated. It's unleashing layoffs… yet paying solid money for talent. It's cutting costs… yet investing heavily in datacenters and cloud infrastructure. Will these moves allow it to stay relevant despite a growing number of competitors, including tech giants and hungry startups? Time will tell.
---
Sign Up Today
Membership has its benefits. Sign up for a free Dice profile, add your resume, discover great career insights and set your tech career in motion. Register now