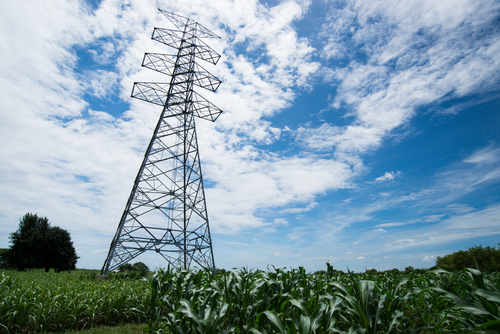 Oracle is back to plugging smart grids again.
A new study
by the tech giant suggests that many North American utilities are failing to use data analytics to improve customer service, even though many of those same utilities believe that the use of Big Data tools will "drive operational efficiency." Oracle surveyed 151 senior-level executives at North American utilities that rely on so-called "smart meters," which capture data that can be used to make the overall power grid more efficient. Some 17 percent of those executives said their utilities were prepared to handle massive influxes of operational data—up from 9 percent in 2012. However, less than half of the utilities said they used smart-grid data to improve customer service or send alerts. Around 62 percent of survey respondents indicated a "Big Data skills gap," even those who indicated a readiness for dealing with the influx of data from smart meters and other instruments. Only 26 percent of respondents were planning or implementing some sort of cloud platform for managing and utilizing all that smart-grid data, even though two thirds of them were considering such a system. Meanwhile, 70 percent of utilities executives expected predictive analytics to improve revenue protection, while nearly as many thought data crunching would lower asset maintenance costs. When it comes to all these utilities, it seems, a significant shadow exists between recognizing the cloud and data analytics as helpful tools in keeping costs down, and actually implementing said tools within the organization. "Our new study shows that while more utilities today, over last year, are completely prepared to handle the big data influx from smart grid, most still struggle to get business value from the information they collect," Rodger Smith, senior vice president and general manager of Oracle Utilities, wrote in a statement attached to the report. Oracle wants a big chunk of that emerging utilities-analytics market. In late 2012 it acquired DataRaker, a builder of a cloud-based analytics platform for electric, gas, and water utilities, with plans on combining its technology into Oracle Utilities software. Nor is Oracle the only company building platforms for utilities: over the past few years, companies ranging from Intel to Google and Microsoft have explored some variation on smart metering and home-energy monitoring. Spending on power-utility analytics could hit $3.8 billion a year worldwide by 2020, according to a 2012 forecast by
GTM Research
. With that sort of money in play, expect even more companies to produce analytics offerings.
Image: Kittichai/Shutterstock.com