[caption id="attachment_2890" align="aligncenter" width="500"]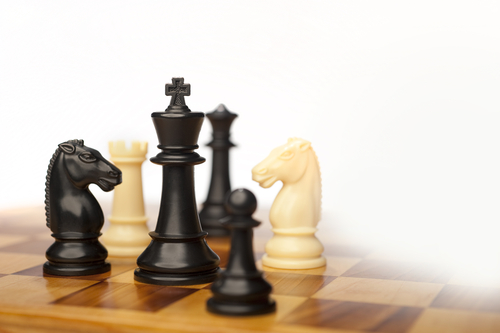 Oracle versus Microsoft is just one chess-game being played between companies in the software space.[/caption] Oracle wants a piece of Microsoft's business, announcing a tool July 25 that allows users to migrate data from Microsoft SQL to MySQL. That's in addition to a new "MySQL for Excel" plug-in for manipulating MySQL data within Excel, a tweaked version of MySQL Installer for Windows (complete with point-and-click configuration of new MySQL database instances), and a MySQL Notifier application that allows Windows administrators to monitor and manage MySQL instances. Oracle claims that migrating to MySQL can lower the cost of database ownership by 90 percent; the migration tool is integrated into MySQL Workbench, which gives developers the capability to convert existing applications to run MySQL on Windows and Linux. Oracle, of course, desires as big a chunk of the enterprise market as it can seize—and standing in its way are a number of IT vendors, including Microsoft. The latest battleground for the two companies is the cloud. Oracle recently launched Oracle Cloud, a platform with dozens of enterprise-grade applications, including analytics and database services. Meanwhile, Microsoft has updated its Windows Azure services for developers, with new capabilities including Infrastructure-as-a-Service (IaaS) and persistent virtual machines for running both Windows and Linux applications in the cloud; that comes in addition to products such as Office 365, which seek to give Microsoft's traditionally desktop-based software an extra cloud-powered flexibility. Oracle also faces significant challenges from the likes of SAP and IBM.
Oracle recently agreed to drop claims
that its Exadata database machines are "20X faster" than IBM Power servers, following IBM's protest to the National Advertising Division (NAD), a unit of the advertising industry's Advertising Self-Regulatory Council (ASRC). That sort of very public back-and-forth illustrates the fierce competition between all these vendors, especially when it comes to areas such as databases, business analytics and cloud. Oracle's migration tool, however useful it proves to developers and IT administrators wrestling with their companies' databases, is another weapon in that battle.
Image: Christian Delbert/Shutterstock.com