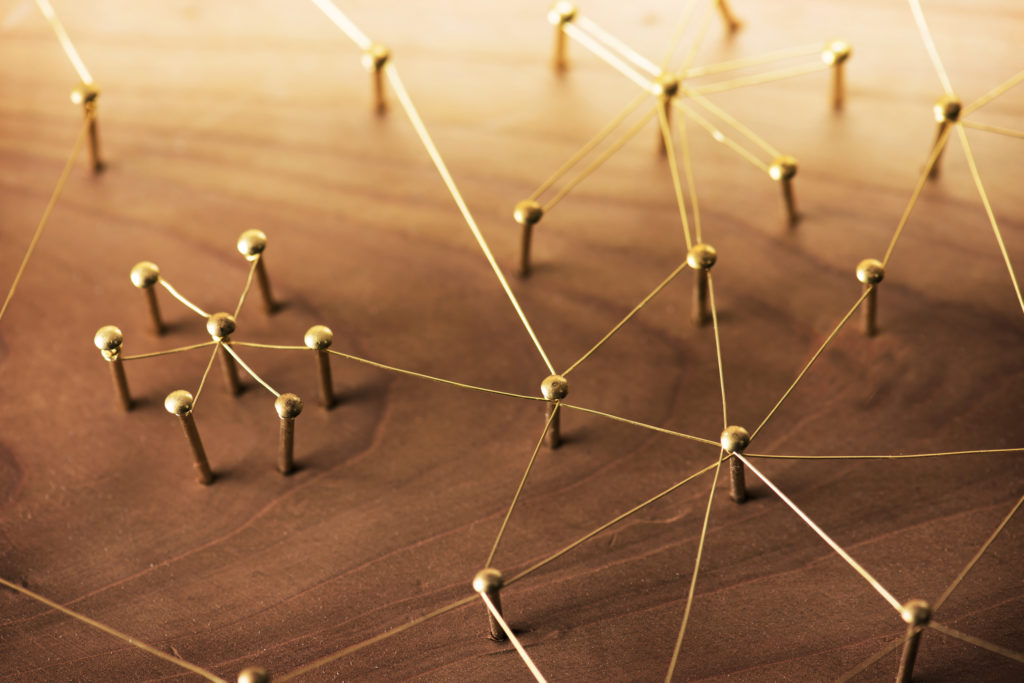 Most tech pros understand the career benefits of building a robust professional network, but let's face it: networking can take a lot of effort, and not everyone is comfortable approaching strangers at conferences and networking events. Fortunately, there are some workarounds that actually, well, work. So if you're looking for less painful alternatives, here are some easy ways to build your professional network:
Start in Your Own Backyard
Are you connected to the developer in the next cubicle? Do you know who else he knows? How about the recruiters who keep calling you, or those vendors or external clients you work with? They could all become valuable additions to your network—as could folks from pretty much every aspect of your life, down to the kid who mows your lawn. Not convinced? Neither was one tech pro who attended a networking seminar given by Peggy McKee, CEO of Career Confidential. But McKee says that gentleman became a believer when he struck up a conversation with a well-connected barista who referred him to another customer for a job interview.
Reconnect with Former Colleagues
Reconnecting with former teammates, classmates, trainers and professors is an easy way to build your network. After all, these are people who know your abilities and may be willing to recommend you to members of their network. If you've lost touch, take a minute to run through their social-networking profile, or search for them online. Reach out via email first to congratulate them on a new job, winning a hackathon or another achievement, or ask if they have kept up with a mutual friend. Once you've re-engaged, then by all means extend an invitation to connect, endorse their skills, and stay in touch.
Make It Easy for People to Find You
To make it easier for people to find you, join online groups or communities of like-minded professionals. Weigh in on discussions and topics that interest you every now and then. Ask and answer questions, review code, and share opinions and links to interesting articles and posts, McKee said. Over time, people will start to recognize you, find you online, and ask to connect. Concentrating on your career sweet spot or a side project that you're passionate about can likewise boost your networking prowess. "Focusing on something specific or a niche topic can help you stand out," advised Larry Kim, CEO of Mobile Monkey and founder of WordStream. For instance, Kim has separated himself from other marketing gurus by blogging about
"unicorn"
marketing strategies. "Style is important," Kim added. "Being known for something will encourage people to seek you out and connect."
Follow Others
If you want more followers, follow others. Follow tech industry thought leaders, executives or colleagues you'd like to add to your network on social media—and occasionally share some of their posts or tweets with your network. Better still, if someone talks about a current activity, offer to help. Networking is about mutual support. If you offer to help with a presentation, webinar or project, some of the tech pros you follow will probably reciprocate the attention.
Do Your Homework
When you do venture out to conferences, user groups or meetups, research the people you want to connect with ahead of time, Kim said. Follow them on social media; when you bump into them, you can strike up a conversation about their latest project or article. "Always lead with something about the other person, so it doesn't feel like you're trying to initiate a conversation with a stranger," Kim added. After the event, re-connect online with those contacts you met in person. Mention your conversation and how you're looking forward to following them. If you feel especially shy about attending networking events, go with a friend—especially someone more senior than yourself. That can give you the support and confidence you need to interact with new people. A senior person may be more comfortable about initiating conversations and introducing you. "Feeling like part of the 'old crew' makes it easier to navigate a crowd," Kim said.