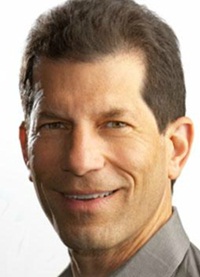 Palm's ex-CEO Jon Rubinstein, who went on to become senior VP and general manager of HP's Palm division, has left the company, AllThingsD reports.
Rubinstein initially
intended to depart
after the launch of the ill-fated HP TouchPad. However, he stuck around after Todd Bradley, the executive vice president of HP's Personal Systems Group, asked for his help with the webOS transition.
"I really like Todd, so I told him I'd stick around and give him advice and help out. But now that everything is settled and we've figured out what's happening with everything and everybody—I've done what I said was going to do and it's time to move on."
Rubinstein also revealed that he's not retiring yet, though he isn't sure where he'll go next. It won't be Research In Motion: "Canada is the wrong direction for me, my friend," he said. Rubinstein had worked at Hewlett-Packard since Palm was acquired by the Palo-Alto-based computer manufacturer in 2010. During his relatively short tenure, Rubinstein served under four CEOs--Mark Hurd, Cathie Lesjak, Léo Apotheker and current CEO Meg Whitman. Before joining Palm, Rubinstein was best known for developing the iPod for Apple, which went on to become one of the company's most successful products.