[caption id="attachment_17014" align="aligncenter" width="600"]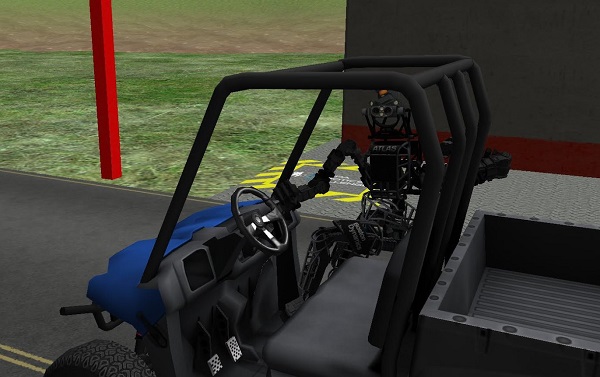 Results of DARPA's robotics challenge are not, alas, part of its open-source release.[/caption] The network of think tanks, R&D labs and skunkworks that make up the super-secret research hub for the U.S. military has released the first of what it says will be several waves of software, data and other technical resources as open source. Since it's a government agency, technically everything the Defense Advanced Research Projects Agency (DARPA) produces is public property. But much of what DARPA does is so classified (or
so whacked out)
that much of the work won't be seen for decades, if ever. This latest initiative is a little different. "Many DoD and government research efforts and software procurements contain publicly releasable elements, including open source software,"
according to a Feb. 4 DARPA announcement.
The agency is making those publicly releasable elements available to the public, even if parts are still under development. DARPA's Open Catalog is a repository for code and data from 60 projects, many of which focus on big-data analytics or data manipulation, cloud computing and supercomputing. But two of the most interesting won't be included in the first wave (although DARPA indicates they'll be available later): The first is
Broad Operational Language Translation (BOLT)
, which promises to deliver on-the-fly language translation to let people communicate without sharing a language.
Then there's Visual Media Reasoning (VMR), which weaponizes social networks,
to some extent, by taking the photos and other visual images captured from enemy laptops, smartphones or Facebook accounts and analyzing them to identify buildings in the background or other clues. The hub also offers plenty of tools for data visualization, graphing, cluster and data-warehouse management, application development environments, semantic analysis and workflow, data modeling, example-based queries, a series of toolkits and data from XDATA – Darpa's in-house peer reviewed research journal. The catalog (a kind of militarized GitHub) is available
here;
the code and data are available to anyone, and anyone is eligible to contribute enhancements to be considered for inclusion later, just like open source made for employers less interested in things that explode. "Making our open source catalog available increases the number of experts who can help quickly develop relevant software for the government," DARPA quoted program manager Chris White saying in announcing the catalog. "Our hope is that the computer science community will test and evaluate elements of our software and afterward adopt them as either standalone offerings or as components of their products."
Image: DARPA