A quick look at some of the movement among IT people this week: BJ Daisey, formerly Director of Technical Operations for
Comcast's
West Division in Denver, was promoted to the Area Vice President for the company's Sacramento Valley area. He reports to Marty Robinson, Vice President of Operations for Comcast California. Daisey has worked for Comcast for 14 years, working his way up from Install Technician in Maryland. [PRNewswire]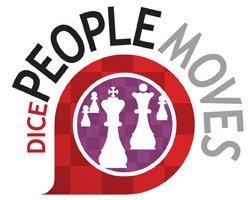 Julie Larson-Green became Head of the Devices and Studios Engineering group at
Microsoft
, effectively replacing
Don Mattrick
in the top role of the Xbox division. Her position is a variation of Mattrick's, created as part of the company's newly announced restructuring. Larson-Green has worked for Microsoft for nearly 20 years, most recently as Co-Leader of Windows, and before that on the Microsoft Office team. [Digital Trends]
Instagram
Lead Designer Tim Van Damme accepted a position at
Dropbox
. [All Things D]
DropShip Commerce
, an inventory management system provider, named Scott Lemon Vice President of Technology. Lemon worked previously as an Internet technology consultant with an impressive client list including
HP
,
Adobe
, and
Overstock.com
. [DropShip Commerce]
MCX
, a mobile commerce platform developer, appointed Dekkers L. Davidson to be Chief Executive Officer. He brings more than 25 years of related experience, most recently from his position as Managing Director at
Barclaycard US
, where he launched the first cloud-based mobile wallet in the United States. [Merchant Customer Exchange] In response to recent growth and forecasts of continued industry health, e-commerce company
Insite
promoted its Chief Revenue Officer, Steve Shaffer, to Chief Executive Officer. [Marketwire] Higher education admissions and accreditation software provider
Liaison International
hired Jessica Finnefrock as Senior Vice President of Product Development. Previously, she worked for
Blackboard Inc.
, where she led project strategy, development and support for the company's Learn Projects unit. Finnefrock will work with existing members of the Product Development group as well as senior hires in a new office in Washington, D.C. [liaison-intl.com] Online real estate marketplace
Trulia
hired Elizabeth Brown as Vice President of Human Resources. Brown has previously held HR leadership positions at
LinkedIn
,
Microsoft
and
Intuit
. She will focus on scaling recruitment efforts across the company, as well as improving retention to support Trulia's growth. [trulia.com] Ali Rosenthal was appointed to be Chief Operating Officer of mobile app developer
MessageMe
, in which she'd been an angel investor. Previously, she worked at
Facebook
on business development, and helped found the mobile unit. [AllThingsD] Josh Williams resigned from his position as Product Manager of Pages at
Facebook
. He worked for the company for a year and a half following the acquisition of himself and the other employees of
Gowalla
, a
Foursquare
competitor that he co-founded. [All Things D] Junaid Basir joins
Slashdot
as Product Manager. He brings 10 years of relevant experience from
Microsoft
and social networking companies
Ning
and
Convo
. [Dice News]
Do you know of people moving to new jobs inside, or outside, your company? Let us know by emailing tips@dice.com.