A quick look at some of the movement among IT people this week: Content recognition provider
Cognitive Networks
named Joshua Siegel Vice President of Product. Previously, Siegel was Principle Product Manager at
Hulu
. Before that he was at
YouTube
, where he worked on live streaming and video editing tools. He's also held positions at
Google
,
Microsoft
,
VMware
and
Oracle
. [cognitivenetworks.com]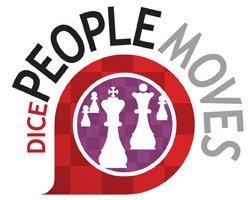 Intevac
, a hard drive and solar cell manufacturer, appointed Wendell Blonigan to be President and CEO. Blonigan brings nearly 30 years of related experience, most recently from his position as CEO at
Orbotech LT Solar
, a company he founded. Intevac founder and previous President Norman Pond will continue as Chairman. [Intevac.com]
PHT Corporation
, a healthcare software provider, named Steven Rosenberg Chief Operating Officer. Previously, Rosenberg was the Vice President of Software and Services for the Health Services Global Business Unit at
Oracle
. [phtcorp.com] R. Douglass Holt joins
Encryptics
, an enterprise data protection provider, as Chief Information Officer and Head of the Encryptics Technology Council. He's held a number of government positions including Deputy CIO for the state of Texas, CISO for Texas, Deputy Executive Director of the Texas Department of Information Resources -- the state's technology agency -- as well as CIO positions at multiple government-service organizations. [encryptics.com] Media production and transmission technology provider
Harris Broadcast
named Charlie Vogt CEO. He was formerly President and CEO of
GenBrand
, where he led a company transformation that included six acquisitions and led to a compound annual growth rate of about 100 percent during his tenure. [harrisbroadcast.com] Matthew Kushner became Chief Executive Officer at
3xLogic
, a video surveillance hardware provider. Kushner has held leadership positions at
CNL Software
,
Telular Corporation
,
Honeywell
,
TAC
and
Integral Technologies
. [3xlogic.com]
Xaxis
, a global targeted advertising company, hired Brian Gleason as Managing Director, North America. Gleason succeeds Paul Dolan, who recently became Senior Vice President, Global Business Development. [xaxis.com]
Auction.com
, and online real estate marketplace, named Rick Sharga Executive Vice President. [auction.com] Business process management software provider
MicroPact
hired Todd While as Vice President, Commercial Enterprise Solutions. He was previously Vice President, Mobility Solutions for
GroupLogic Inc
. He's also held leadership roles at
Kratos Defense & Security
,
Clarabridge
,
iLumin
(acquired by CA),
Venetica
(acquired by
IBM
),
Legato Systems
(acquired by EMC) and
OTG Software
(acquired by Legato Systems). [PRNewswire]
Do you know of people moving to new jobs inside, or outside, your company? Let us know by emailing tips@dice.com.