A quick look at some of the movement among IT people this week.
King
, the game company behind
Candy Crush Saga
, named former
Clearwire
CFO Hope Cochran Chief Financial Officer. She'd better settle in fast, since her addition was announced the same day the company filed for an IPO — and the
striking resemblance
of the game developer's product portfolio to
Zynga's
hasn't gone unnoticed. [GeekWire]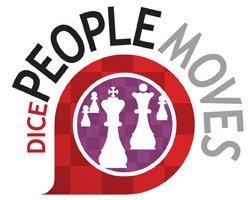 Joseph Staten, the Lead Writer and Cinematics Director for the
Halo
games, left his position as Design Director at game maker
Bungie
. His leave comes as the company prepares to launch
Destiny
, its first title since it was spun off from
Microsoft
in 2007. [GeekWire]
Foursquare
Co-Founder Navreen Selvadurai joined
Oscar
, a health insurance startup, as Head of the Mobile Team. [Tech Crunch] Following the announcement of disappointing second quarter results, Brian Crowley resigned as President and Chief Executive Officer of
Bsquare
, a technology distributor and systems integration company, and stepped down from the company's board of directors. Newly added Board Member Jerry Chase will serve as the company's CEO while a search is conducted for a permanent replacement. [GeekWire] Teemu Huuhtanen left his position as Vice President for Mergers and Acquisitions at
Rovio Entertainment
, the maker of the
Angry Birds
games, to co-found mobile gaming startup
Next Games
. [The Wall Street Journal] Sales forecasting platform provider
C9
appointed Michael Howard to be Chief Executive Officer. He brings more than 20 years of Big Data and analytics experience, most recently from his position as Chief Marketing Officer for
Greenplum
, the Big Data division of
EMC
. He's also held CEO positions at
Ingrian Networks
(acquired by
Safenet
) and
Outerbay
(acquired by
HP
). He succeeds Jim Burleigh, who left to become COO for
Engine Yard
. [Tech Crunch] Former
About.com
CEO Cella Irvine stepped down from her position as Chief Executive Officer for
Vibrant Media
, an advertising technology company. According to a source that spoke to
TechCrunch
, the company's board has been frustrated with a lack of revenue growth and stymied hopes for an IPO. Founder and Chairman Craig Gooding will take over in the newly created Office of the Chairman position, though according to TechCrunch, a search for a new CEO is not currently in the plans. [Tech Crunch] Former
Facebook
Vice President of Global Sales and Operations Grady Burnett joined mobile app analytics platform provider
Flurry
as Chief Operating Officer. Before Facebook, he worked on the DoubleClick platform at
Google
. [All Things D]
DIRECTV
appointed Adam Braff to be Senior Vice President of Business Analytics. Previously, he was Head of Customer Data and Analytics at
JP Morgan Chase
. Before that, he was a partner at
McKinsey & Company
and a lawyer at
Hogan & Hartson
. [DIRECTV]
Apple's
Vice President of Worldwide Government Affairs, Catherine Novelli, joined the U.S. Department of State as Under Secretary for Economic Growth, Energy, and the Environment. [AllThingsD] After 12-years at
NBC Universal
, Lauren Zalaznick left her position as Executive Vice President. She will continue to consult with the company on digital media content and technology marketplace trends. She is expected to take a top seat at a Web media company, though she has not yet accepted a new position. [AllThingsD]
AppFirst
, another application analytics platform, named Bob Fox Director of Solutions Architecture. He comes from
Splunk
, where he worked for seven years, most recently as Manager of Global Technical Enablement. [Dice News]
Marchex
, a mobile advertising company, appointed former
Razorfish
President and CEO Clark Kokich to be Chief Strategy Officer. Kokich, who is credited with playing a large part in the industry's movement from traditional to online advertising, also serves on the board of
Rocket Fuel
and
Acxiom
. [marchex.com]
Do you know of people moving to new jobs inside, or outside, your company? Let us know by emailing tips@dice.com.