A quick look at some of the movement among IT people this week.
Microsoft announced the retirement of CEO Steve Ballmer. His departure, which is contingent upon the selection of a successor, will take affect within the next 12 months. [Dice News]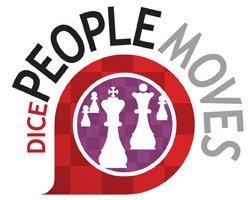 Tony Scott, who resigned from his position as Chief Information Officer at Microsoft in late May, was hired by VMware as its CIO. Before Microsoft, he was CIO at Walt Disney, and before that, CTO at General Motors. [Bloomberg]
Further fueling the speculation that it's developing a wearable device, Apple hired Jay Blahnik, a fitness consultant who worked on the Nike+ Fuel band. [Mashable]
Dave Stephenson, previously President at Big Fish Games, left the company for a position at Amazon. His role will be filled by John Holland, the company's Chief Operating Officer. [Dice News]
Mike Kerns, previously Vice President of Social and Personalization at Yahoo, was promoted to Senior Vice President of Product Homepage and Verticals. He joined the company several years ago when it bought Citizen Sports, which he founded. [AllThingsD]
BAE Systems President and CEO Linda P. Hudson announced plans to retire next year. She has led the company since 2009. She will remain in her position through the first quarter of 2014. [BAE Systems]
Online education startup Coursera appointed Lila Ibrahim to be its first President. She has been working closely with the company since Kleiner Perkins Caufield & Byers -- where she will continue to serve as an operating partner -- invested in it. In her new role, she will focus on engineering and internal operations. [AllThingsD]
Following disappointing Q3 results, HP initiated another shake-up in its executive ranks. Dave Donatelli was replaced by Bill Veghte as Executive Vice President and Head of the Enterprise Group. Donatelli was repositioned to focus on identifying early-stage technology. A replacement for Veghte, who previously served as the company's Chief Operating Officer, hasn't been named. Meanwhile, the marketing and communications divisions were combined under the leadership of Chief Marketing Officer Henry Gomez, previously Chief of Communications. Marty Holmish, previous Chief Marketing Officer, was reassigned to be Chief Customer Experience Officer. [MarketWatch]
MeetMe, a social network for meeting new people, promoted Richard Friedman to Chief Technology Officer. Previously, he'd served as the company's Vice President of Software Engineering, where he played a key role in expanding the platform's international presence and building the company's software engineering team. Friedman replaces Gavin Roy, who resigned to pursue an entrepreneurial endeavor. [Dice News]
Cloud infrastructure automation firm Opscode named Barry Crist CEO. He joined the company in March after serving as an executive-in-residence at Ignition Partners, a venture capital firm and backer of Opscode. Crist succeeds Mitch Hill, who resigned from the position for health reasons but will remain on the board. Meantime, Co-Founder Adam Jacob became Chief Development Officer. [geekwire]
MYCOM, a provider of network performance management software for the wireless industry, appointed Alfred Binford to be President and CEO of its Advanced Engineering Services division. He brings more than 25 years of related experience, most recently from his work at Amdocs. Meanwhile, Payam Taaghol, previously Managing Director and Head of Sales, was promoted to President of the Software Division. [mycom-int.com]
Government IT solutions provider Govplace hired Mark A. Serway as Chief Financial Officer. Previously, he was Senior Vice President and Chief Financial Officer at Akima, LLC. [govplace.com]
Scripps Networks, an operator of lifestyle television networks, named Bob Baskerville Chief Information Officer. Baskerville will be lead all of the company's IT operations, reporting to Executive Vice President and CTO Mark Hale. He succeeds Ron Johnson, who will retire. [Scripps Networks]
Targeted marketing firm IRI hired Hoyoung Pak as Executive Vice President of Global Operations and Data Science. Previously, he was Senior Vice President of Operations at Groupon. He's also held leadership positions in operations at Discover Financial Services and McKinsey & Company. [iriworldwide.com]
VoIP company VoIP-PAL named Thomas E. Sawyer Chief Executive Officer and Chairman of the Board. He brings more than 40 years of related experience from positions including Chairman and CEO of NACT Telecommunications, a company he founded, and Chief Technology Officer and board member of Global Light Telecommunications. He also served as a senior advisor to four U.S. Presidents: Nixon, Ford, Reagan and George H. W. Bush. [VoiP-PAL]
Do you know of people moving to new jobs inside, or outside, your company? Let us know by emailing tips@dice.com.