Any iOS developer knows that apps meant for trolling other users are not allowed. They also know that what constitutes a 'prank' app is a murky grey area, as far as the App Store guidelines go. But one recent iMessage app shows that, even when you unwittingly violate the rules, there's still big money to be made in the App Store. After launching September 26, this iMessage sticker pack was a fan favorite, reaching a daily peak of 7,991 downloads just four days after launch. If you don't already have Phoneys, you're out of luck; it was unceremoniously
pulled
by Apple on midnight, October 5. Phoneys' popularity was linked to its function. Stickers that looked just like iMessage bubbles could be placed over messages from friends, effectively morphing the conversation to suit an imagined path you determined: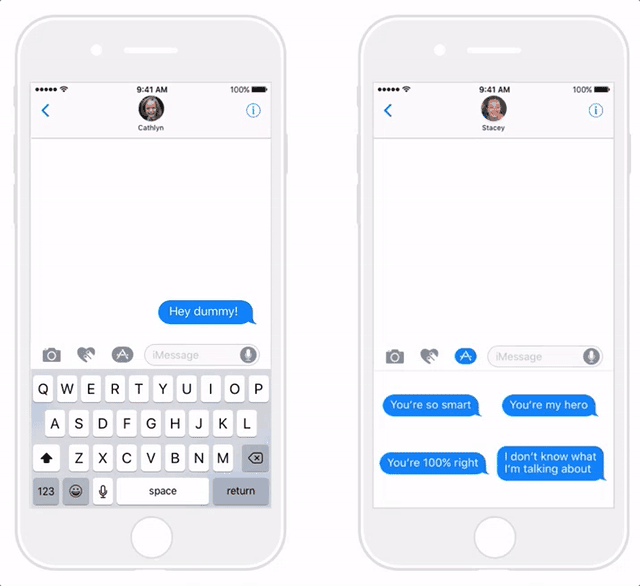 For example, you could paste a "No, I don't like you" over your friend's "Sure, I'll see you later!" message, making it seem as if they were finally proclaiming their low-key hatred for you. Of course, they'd get the notification that you responded with a sticker, and a long-press on the message would still bring up the original text and a series of emoji responses, so it wasn't as if users thought they'd been hacked. But Apple was not impressed. The company gave the developer, Adam Howell, time to change a few things about the app (most notably, to stop using the San Francisco font and make sure the stickers looked nothing like iMessage or SMS bubbles), but he demurred. Instead, Howell decided to just ride Phoneys to the end of its natural cycle.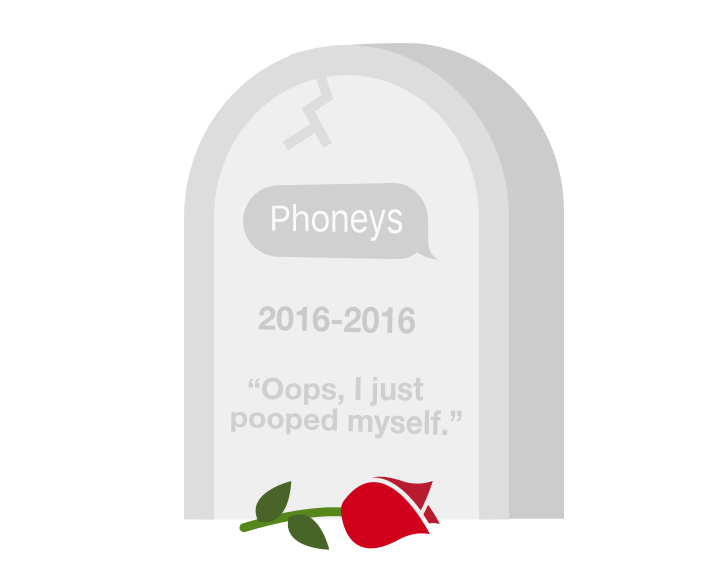 The Formula Works
While Howell didn't mean to release Phoneys as a means to sustain himself, its short existence
shows
that a
bit of press and community involvement can garner big wins
in the App Store, even when it's just stickers. After a popular Twitter user tweeted about Phoneys, tech blogs began picking up on the new app. Howell had 12 downloads on day one (probably friends and family), which rose to 5,204 on day three. Then came media attention. The big spike in downloads on day three followed a TechCrunch article on Phoneys. Its largest single-day sales came on a Friday when blogs such as The Verge, Business Insider and Gizmodo covered the app. Howell also tracked referrals as they related to actual purchases. This is a useful insight as to where serious buyers come from. The only thing that brought more buys than a Medium post was TechCrunch coverage, at least in terms of ratios of referrals to purchases; the Medium post still brought the most overall referred sales. But the biggest gain came from Phoneys'
dedicated website
, which also linked to all of the coverage it had received. That part is a bit convoluted, though, as Website visitors could have been referred by a media article, which would technically share in the credit. In any case, it was still the largest referrer of buys. As Howell also notes, being featured does little for an app that's not a chart topper, writing "being featured on the iMessage App Store home screen will get your app around 150,000-200,000 impressions a day, but unless you're on the top paid or top free chart, it won't drive very many conversions."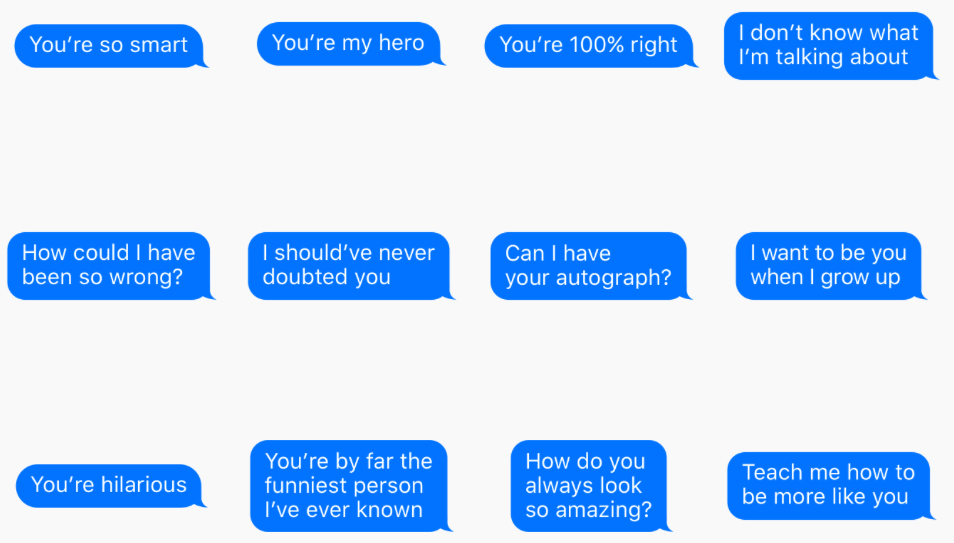 An End of an App, and Lessons Learned
Phoneys could have altered nearly everything about itself to appease Apple, but that's a treacherous crossroads; it would have cost Phoneys most of its charm moving forward, and many existing users would have felt betrayed. Howell chalks some of the controversy up to Apple's own review process,
writing on Medium
: "Apple is approving damned near everything in order to get a lot of stickers into the store in a short amount of time. They know most will sell next to nothing, so they're not spending much time reviewing them. Only when something gets popular, like Phoneys did, are they looking at it." An app with a less polarizing stance could have probably pivoted a bit more successfully. Phoneys was a fun sticker pack, but ultimately one not able to wiggle its way into a new identity. But if it were, Phoneys could have lived on and rode the wave it created, at least for a while. There was a lot of community energy with Phoneys; it also had a slick landing page, and media coverage. All told, Howell's Phoneys efforts paid real dividends: in the 10 days Phoneys was alive, he reports $34,142 in revenue and $23,206 in profit.