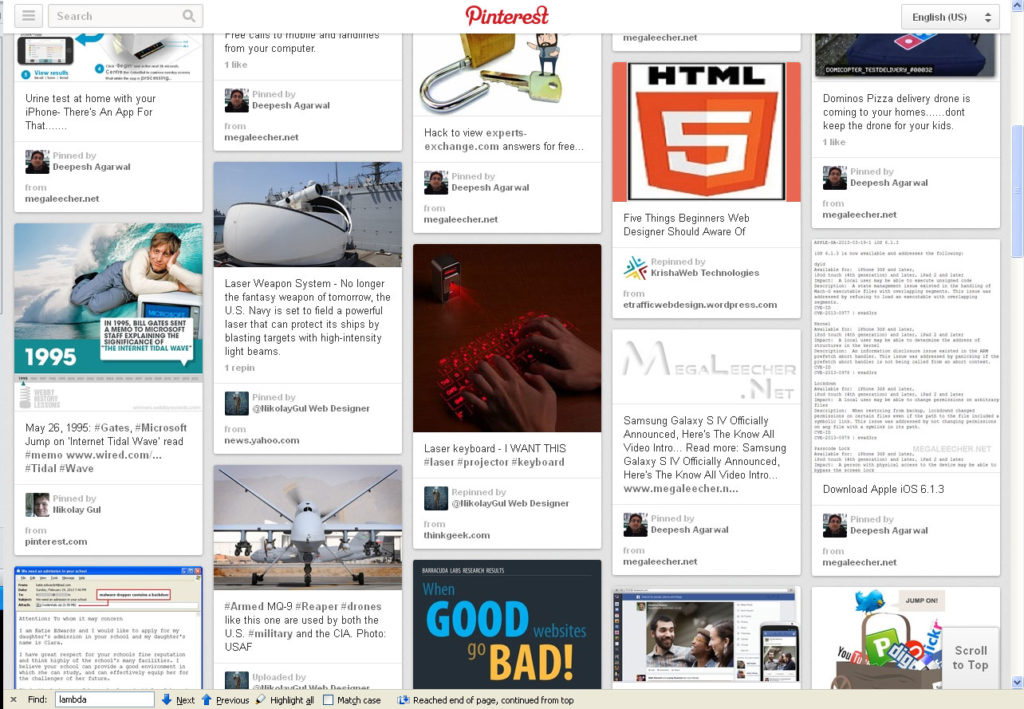 It seems as if every popular website and app is no longer content to simply play out its creators' original intent—now everything is a development platform. From Facebook and Uber to Internet.org and Snapchat, the Web is a playground for third-party developers out there.
Check out the latest app-developer jobs.
Now Pinterest has opened up its API to developers, allowing the latter to build apps based on boards and Pins. Given the visual social network's enduring popularity—users have saved 50 billion Pins, according to the company—that could translate into some fast-growing products. The API is
RESTful
, and leverages
JSON
over HTTPS; authentication comes courtesy of OAuth 2.0. An application form for beta access
is now open
, although information beyond that is scarce. In theory, a developer could use the API to build some sort of curated Pinterest experience accessible via an app. In any case, opening one's platform to developers is all the rage these days—and with good reason. Developers can help a community sustain itself; and platforms with precious little developer interest are in danger of extinction.