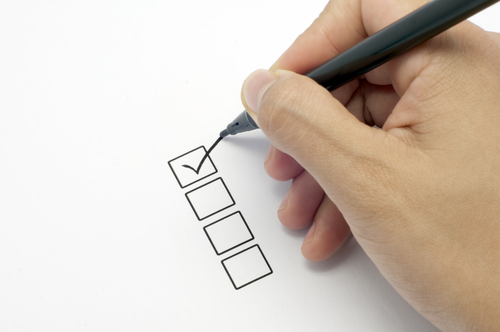 President Obama's re-election campaign
famously relied on a massive data-analytics effort
, spearheaded by a handful of analysts and software developers with a mandate to ship code and deliver insights under extreme pressure. Nearly everyone on Obama's Big Data team had an extensive skillset, and some of the custom technology they built—including
the all-important Narwhal platform
—could find its way (in some form) into future political campaigns. "You look at the more revolutionary stuff we did, registering people to vote through Facebook and so on," Jason Kunesh, Obama for America's director of user experience, told a New York City audience
earlier this year
. "That's only going to increase." But every political campaign is different. The tools that propelled the Obama team to victory, such as micro-targeting and predictive algorithms, will probably need to be refined and adjusted to meet individual candidates' needs. Stung by its losses in 2012, the Republican Party has embraced data analytics with new fervor,
according to The New York Times
.
Private firms such as BehaviorMatrix and CrowdVerb are working on various election and re-election campaigns on a state level, seeking just that right mix of voter data and next-generation software to ensure victory. "One of the most important things that the candidate does when they use our systems is they actually understand why people are voting for them or why they're not," Charles Davis, co-founder and chief technology officer of BehaviorMatrix, told the
Times
, "and that has the effect of hopefully being able to change policy in a more meaningful and democratic way." His firm is currently working on Senator Mitch McConnell's re-election in Kentucky. Even so, any political campaign embracing Big Data needs to do so with a hint of caution. Obama's most recent opponent, Mitt Romney, also had an extensive analytics platform at his disposal. The crown jewel of that platform, the "Orca" software program, was supposed to make all the difference on Election Day by continually updating lists of who'd already voted; in theory, Romney headquarters (and various field offices) could use that data to draw more voters to local polling places. But Orca melted down. Field volunteers reportedly received no training in the software until Election Eve, when the Romney campaign emailed them a massive instruction manual and voter-roll file in PDF format. The campaign's decision to host Orca with a single Web server and single application server also guaranteed the system would crash just when it was needed most. And therein lies the lesson for political campaigns as the election cycles inevitably pick up again: while Big Data makes a lot of promises, and can produce some spectacular successes, it also depends on the engineers and developers behind the system making the right choices with regard to datasets and infrastructure—and being prepared for the worst.
Image: enciktepstudio/Shutterstock.com