North Carolina employers
posted an average 3,320 IT jobs
during October, a decline of about 10 percent from 3,730 in September and 3,700 in October of 2012. The drop was "unexpected as many job markets swing up during the fall," the North Carolina Technology Association said. Posted openings declined for non-IT positions as well.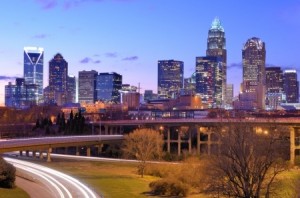 All segments of the IT market
were affected, though software development felt the biggest drop, at 12.2 percent. The number of openings peaked at nearly 6,000 in March 2012. Subsequently, the NCTA said
there was "no reason to be optimistic"
in the state's economic climate. The group has remained pessimistic since. However, CNN Money recently listed the Charlotte area on its list of
fastest-growing cities for tech jobs
while Forbes said Raleigh was among the cities
winning the battle for tech jobs
. The
TechAmerica Foundation's Cyberstates report
lists North Carolina among eight states that had tech wages that averaged more than twice the overall private-sector wage in 2012. And, it listed North Carolina as the seventh-fastest growing state for tech jobs, with annual IT wages averaging $84,300.
Red Hat
,
Citrix
and
LPL Financial
are among the companies that have been adding jobs in the state.