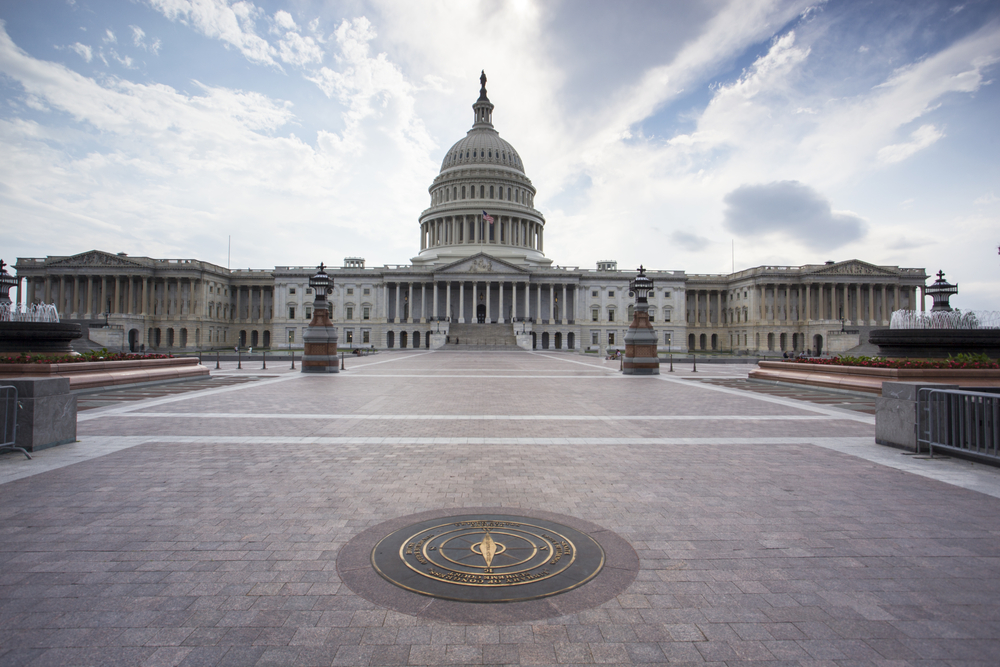 If you'd like to expand your experience in the cybersecurity field, don't reject the idea of working for the federal government. Thanks to the feds'
new training and development programs
, and intention to hire
3,500 more individuals
for cybersecurity and IT positions by January 2017, things are looking rosy for cybersecurity pros willing to embrace government IT. And if you're worried that employment at a government agency might end up with you trapped forever in a bureaucratic maze, consider this: moving back and forth between public and private sectors has become more common in recent years. "You'll be learning transferable skills, so working for the government doesn't have to be a lifetime decision," said Dan Lohrmann, chief strategist and chief security officer at Security Mentor Inc. Even so, leaving the private sector is a major move that requires careful consideration. Before you make a decision, consider some of the pros and cons:
The Pros
Learn New Skills Faster
You'll not only have the chance to tackle a wide variety of projects and disciplines when working for the federal government; you may have the opportunity to manage third-party vendors and contractors, or administer contract provisioning. That makes you more attractive to potential employers in the future. "The government tends to use contractors for jobs that require stovepipe skills," Lohrmann explained. "Full-time employees have the opportunity to gain exposure to cyberthreats and vulnerabilities that apply to mobile as well as cloud and hosting service providers."
Interesting Work, Job Security, Fairly Competitive Pay
Although government cybersecurity jobs are often labeled as boring and routine, that's not the case, according to Ann Barron DiCamillo, partner and CTO at Strategic Cyber Ventures and former director of US-CERT for the Department of Homeland Security: "You'll have access to large volumes of interesting, unique data and you'll be using secure coding to write programs that are resistant to attack." If you like meaningful work, consider that a job with the federal government may result in you matching wits with some of the biggest cyber-criminals and spy agencies on the planet. Even though the U.S. Office of Personnel Management (OPM) recently announced
new incentive payments
that are designed to lure experienced cyber-experts, junior roles usually pay less than similar roles in the private sector. But as DiCamillo points out, less-experienced professionals can earn pay increases as they train and advance toward becoming a
cyber ninja.
And even if a fed job does pay 15 to 20 percent less than its corporate-world equivalent, you may be able to make that up (and then some) once you re-enter the private sector at an expert level, Lohrmann noted.
Ready to Ride the Next Wave
Once you're ready to head back home to the private sector, having federal experience and a security clearance makes it possible to compete for a wider range of positions. For instance, you can vie for emerging security roles in state and local governments. You also qualify for immediate employment with government contractors.
Next Up:
The Cons of Government Cybersecurity (click here or below)

The Cons
Restrictive Environment
If you're used to agile decision-making and spirited innovation, you may not have the patience to work for the federal government. Also, due to the nature of security work, there are limited opportunities to participate in telework. Bottom line: you have to be willing to assimilate into the culture—and likely live in the D.C. area—for your federal tenure.
It's Not Sexy
Working for the government isn't as prestigious as working for Google or Amazon, and it's not as sexy as, say, developing data security for driverless cars. Your own mileage may vary (so to speak).
Slow Hiring Process
It can take anywhere from several months to a year to complete the hiring process and acquire a security clearance, so you'll probably need to keep working while you wait. And since you'll also need to meet all of the educational and certification requirements, a federal cybersecurity job requires a decent amount of advance career planning.