Quicken Loans CIO Linglong He has been in the spotlight since the Detroit-based mortgage lender topped Computerworld's
list of 100 Best Places to Work in IT
for the fourth time.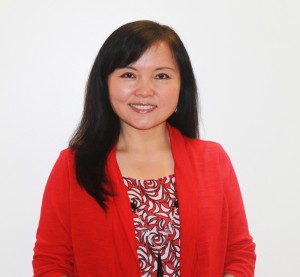 Linglong began her IT career after immigrating to the U.S. in 1991. In her native China, she'd earned undergraduate and master's degrees in civil engineering, and taught the subject for seven years. Then, deciding that one master's degree wasn't enough, she earned another in software engineering from the University of St. Thomas in St. Paul, Minn. She joined Quicken Loans in 1996 and became CIO in 2010. We spoke to Linglong about her success and the state of IT for women today.
Tell us about your career path.
I've always had a strong passion for emerging technology and coaching leaders and team members. I have served in many roles, including Director of Database and Systems Engineering, Software Engineer, Database Administrator and UNIX System Administrator. My focus has been on bringing out the best in team members by helping them see the impact their talents have on the business and the people around them. Team members are empowered by knowing they can take risks and have a say in the direction of the company. Simply put, if you're not making mistakes, you're not working hard enough. This passion for empowering others has led me to my current role as Chief Information Officer.
What's your view of the landscape for women in IT?
While there are still more men in the field, the perception that IT is a male-dominated world is changing. Companies are increasingly recognizing the important role women play and the unique perspective they bring when it comes to communication, problem solving and, frankly, getting things done. We're seeing applications from talented and qualified women every day. At Quicken Loans, one of our core principles, or "ISMs," is "We are the they." This means that regardless of who the person is, as a team we're united toward reaching the same goal. If you have great ideas and have the skills necessary, you deserve to find a company that will allow you to grow professionally and personally. I also believe this shifting landscape is due to the changing demographic of the workforce in general. Women are making up a larger portion of the "breadwinners" and talented individuals see IT as an exciting and rewarding career choice.
Why do you think so few women are entering college STEM programs, and into IT?
Traditionally, technology was considered to be closely tied to engineering, where men made up the majority. Qualities such as communication and teamwork, which tend to be thought of as more feminine traits, weren't the first things you looked for when hiring an engineer. This is changing. Women also don't realize there are great opportunities for them in IT. Sometimes the perception is that STEM careers aren't open to women. This is the exact opposite from what's happening at many successful companies today, including Quicken Loans, where women comprise 40 percent of our IT team, higher than the industry average. It's also harder to see success because there aren't as many female technology role models yet. For all the gains we've made, there is still a lot of opportunity for women to advance in IT.
What has to change to get more women into the field?
Companies need to put more emphasis on innovation, understanding and creativity, and less on tactics and the core business. Not only would this invite more women into the field, but I believe it would result in a higher number of people in IT overall. While core competencies are important, organizations need to realize that a well-rounded team member will outpace anyone who just has the technical skills and doesn't know how to work in a team or fit into the culture of the organization. Again, at Quicken Loans we empower our team to both innovate and create the processes and programs that will continue to drive the company's growth. An example of this is "Bullet Time," a weekly four-hour period in which technology team members can work on any personal project they want, even those outside the core business. The beauty of IT is that it can be done from anywhere. Our IT team members can work from home once a week, which is helpful for all of our team members with families.
What advice would you give to a young woman considering a technology career?
When looking at employment opportunities, learn about the organization's culture and how they treat their employees. Make sure they have a strong training program, are open and accepting of all viewpoints, and recognize contributions without differentiating between genders. It's also important to consider whether the technology team has support and respect from other parts of the business. Focus on finding an organization that is concerned with your talent, not how many X chromosomes you have.
What would you say to a woman who's discouraged by tech's male-dominated culture and is thinking of changing careers?
People control their outcomes and success. It starts with the way you think about things. Another core ISM here is "You'll see it when you believe it." If you're talented, ready to work hard and show you can add value, gender doesn't matter. You'll find the right technology environment to work in.