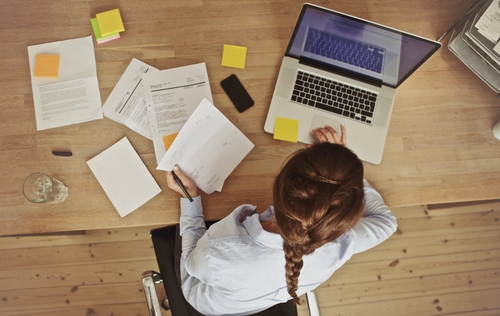 Anyone who's been out of work for several months, or even a couple years, knows they run the risk of a prospective employer dismissing them as "long-term unemployed" and placing their resume at the bottom of the pile. Despite that challenge, it's possible to beat the odds. Matt Brosseau of Chicago staffing firm
Instant Technology
has been able to help a few candidates who've been out of work for what, at least in tech time, is eons. "It can be hard," he said in an interview, "and it depends on the technology that they're working with. We're in one of the rare industries where all of the standards and protocols can shift… even in a year or two."
Click here to find developer jobs.
Since technologies evolve rapidly, Brosseau stressed that it's critical for tech workers to maintain their skill set: Taking online courses, continuing to code, completing certifications, or engaging in outside projects should constitute a foundation for anyone's "time off." Working your old network, and seeking ways to add to it, is crucial; being open to lowering your employment sights a bit (however difficult that may be) could improve your prospects as well.
Retrain and Network
Some time ago, Brosseau worked with a
front-end Web developer
who had taken two years off when his child was born. It was obviously a worthy, albeit risky choice. The developer had not only moved out of the industry when several new technologies were becoming standard, he decided to return when the economy was still limping. He had no clue about
Ruby
, for example, although it had become a widely accepted language during his absence.
Upload Your ResumeEmployers want candidates like you. Upload your resume. Show them you're awesome.
The developer quickly found out that, despite interviewing well and having an admirable resume, he wasn't going anywhere career-wise. Brosseau convinced him to enroll in an entry-level Ruby class at Chicago's
Starter League
, and also directed him toward available government financial assistance to help pay for the program. "It not only introduced him to the technology but to several key players in the area," Brosseau recalled. "The Starter League has its own network of professionals. He was able to meet people and got a referral that ended up helping him get a job as a Web developer with Ruby." While the position wasn't at the high level he might have expected if he hadn't chosen to stay at home with his baby, it was comparable to the job he had left two years before.
Certify and Accept Short-Term Employment
Another Brosseau client was a downsized
network engineer
who had been out of work for a little less than a year. Hardware and software doesn't shift quite as fast in this area of the tech industry, so specializing was his key to finding employment. He obtained a
Cisco
security certification, which allowed the recruiter to place him in a 6-month contract opportunity. "He did a good job and was a benefit to their team," Brosseau said, "and they hired him full-time as a network administrator and engineer."
Sneak In at Mid-Level
If you're overqualified and older, it can be very difficult to break back into full-time employment. Brosseau recommends going back for training, with an eye toward picking up a current or emerging secondary skill set. "It can allow a senior level candidate the ability to sneak back in at a mid-level range," he said. "Even though you'd have the higher-level general skill set, specializing in something relatively new opens doors." He also noted that it's possible to attract hiring personnel in this scenario: If you want back in, and accept the fact you won't assume your previous career level at the outset, emphasizing your desire to take your recently acquired skill into the workforce shows commitment and an ability to stay up-to-date. If you leverage any applicable earlier experience to match the position's other requirements, you'll make for an even closer fit.
Related Articles
Image: Ammentorp Photography/Shutterstock.com