After hiring about 200 people in each of its last three quarters, open-source provider
Red Hat
is on track to bring its total new hires to 900 to 1,000 as its fiscal year ends Feb. 28. It's primarily looking for software and technical support engineers, and salespeople who can help it strengthen its cloud-technology capabilities.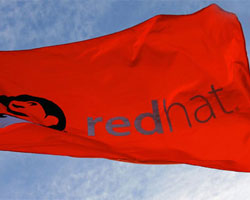 "Specifically, we're looking for people who can architect complex solutions and integrate our products and technologies as we expand on our foundational enterprise operating system to include advanced open cloud solutions," says L.J. Brock, vice president of global talent acquisition and infrastructure. The company's hiring focus will be on
Big Data
, storage, middleware application integration, and skills that can manage these components. "The bulk of our hiring goes into one of two groups: People who are developing or supporting our products or people who are out selling or helping people integrate those products. We're looking for strong engineering development skills in a host of different technologies. … We also hire a significant number of people in support roles, but those people have to be very technical, customer savvy and have very strong client-facing skills. We
put people though an evaluation
that focuses not only on their technical skills, but also on their ability to solve problems, communicate well and connect well with clients," he said.
See All Dice Landing@ Stories
The Culture
Red Hat
calls itself a meritocracy and focuses on the notion that the best idea wins. "It's a culture of passionate people with passionate ideas," Brock says. "It's the idea that through sharing, we'll all be better." To succeed there, you'll need to be comfortable with having your ideas compete, and be willing to stand up and be heard. "We don't shy from debate," Brock explains. "We need the ability to disagree, but ultimately commit to the success of the project."
How to Stand Out
Red Hat is mission-driven, so Brock looks for candidates who are
active in open source
communities and use open source to build better software. Just researching the company itself or the job description isn't enough. You've got to show that you've taken that information and, as Brock puts it, "applied it to their thought process." In other words, you have to apply your research to your resume and other interaction with the company such as
job interviews
. It's not just that they've
done the research to understand the company
, but that they've applied it to their thought process and how they'll apply their particular skills to the particular needs of the company, he said.
About Red Hat's Job Descriptions
In developing job requirements, hiring managers and recruiters collaborate closely. That means they mean what they say: When a posting says the job requires a minimum of five years' experience, they're not looking for someone with two. "We're looking for people who are truly qualified for a role," Brock explains. "And if you're not, it doesn't mean we're not interested in you. It means we want you in a role you're truly qualified for."
Advice for Seasoned Professionals
Candidates who
submit a generic resume
aren't going to get any real attention at Red Hat. Just as the company spends time to put together an accurate job description, it expects candidates to demonstrate how they can fill the needs of that particular position. It's not enough to simply list experience and skills on your resume, Red Hat wants to see how your skills and experience can be put to use in the specific job you're applying for. The same holds true when you meet with a recruiter or hiring manager. Be ready to tailor the conversation to why you're the ideal candidate for the job, and how you'd approach doing it. "Every recruiter and hiring manager has a lot of traffic coming at them," Brock notes. "It's incumbent upon candidates to tailor the message and stand out."
Advice for New Graduates
On top of customizing your approach, show that you're focused on Red Hat specifically and can commit to the company. "We don't expect people to have their life mapped out. But I do expect them to articulate exactly why the role they're applying for is right for them today — how that matches with their skills, their learning, their passion," Brock explains. "Where I find college grads falling short is saying, 'I'm looking for a job, and I'm going to use your company as the fertile ground in which I'm going to experiment around until I find what's right for me.'" In essence, Red Hat wants to know that you're going to make a commitment to the job, not simply get a bit of experience and jump somewhere else. For people seeking their first or second job out of school, the key remains: Research the company and the job, then match your skills so that you fit them both.