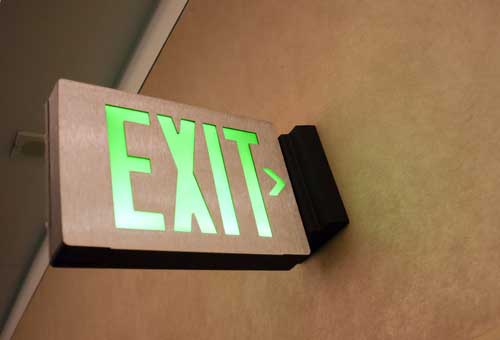 Admitting mistakes is never easy. Nor is quitting. But Riot Games wants to make it easier for new employees to leave if they decide their new job just wasn't meant to be. Last week, the company announced
Queue Dodge
, a program that allows any North American employee to leave the company within their first 60 days, taking with them 10 percent of their salary up to $25,000. The idea behind the approach is two-fold: Riot sees it as a way to reinforce its culture and to backstop its hiring process. "We've designed Queue Dodge to help self-identified mismatches move on in an open, positive, and constructive way," the company said in the blog post announcing the program. It calls Queue Dodge "a well-lit, safe exit path."
Click here to see jobs in games.
Riot Games isn't the first to try this approach.
Amazon
pays warehouse workers up to $5,000
if they decide to quit, and Zappos, which made the first move along these lines,
will pay $2,000
. What they all have in common is the reasoning behind their approach: They want their employees to like their jobs for reasons that go beyond a simple paycheck; they want them to be invested in their culture and their mission. When he announced Zappos' program, CEO Tony Hsieh said it all boiled down to brand: "At the end of the day, just remember that if you get the culture right, most of the other stuff — including building a great brand — will fall into place on its own."
Related Articles
Image: Christopher Boswell/Shutterstock.com