You'd probably check your credit score before shopping for a house or car, so why not apply the same strategy to your job search? Since 90 percent of U.S. companies run a criminal background check on applicants, making sure your record is clean and accurate will give you peace of mind, or prepare you for questions you may be asked.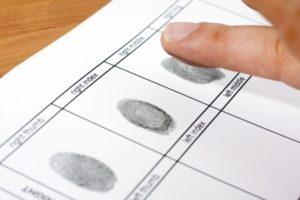 You can hire an agency like
Been Verified
, some of which provide a free app or initial search. Or, you can conduct your own investigation by requesting a report from the various parties involved. It may take some time and effort, but you'll ensure the accuracy of the information by contacting the original reporting sources. Plus, you can counter any inaccurate reports or employer concerns by producing a bona fide report.
Background Check Components
To get you started, here are the aspects to think about:
Credit
You're entitled to a free report each year from the three major reporting agencies —
Equifax
,
Experian
and
TransUnion
. For more, see
Credit Report Assistance
.
Motor Vehicle
Contact your local Department of Motor Vehicles. For example, in California you can get a copy of your DMV record for $5 at the local office or by mailing a check and a request form. For information from your state, see
DMVUSA.com
.
Criminal
Request a copy of your criminal record from the
Department of Justice
or by contacting the
courthouse
in areas where you have resided over the last 10 years. You may need to submit fingerprints to get your report. Fingerprinting services are available at most local police departments or sheriff's offices, or any private facility that provides
Live Scan
services. Also, remember to search area
sex offender registries
and
prison databases
since background agencies often check those records.
Education
Request a certified copy of your transcripts or technical certifications by contacting your college or training center.
Employment Verification
Touch base with old bosses and the HR departments at previous employers to make sure their employment dates and salaries are accurate and match your resume and online profile.
Social Media
Google yourself and remove offensive pictures and comments from your personal pages and profiles. If you don't have time to research and scrub, hire a third party like
Persona
or
Reputation.com
to do it for you. The bottom line: Don't wait until an offer is on the table. See what employers see by running a background investigation on yourself before you apply for a job.