[caption id="attachment_10274" align="aligncenter" width="500"]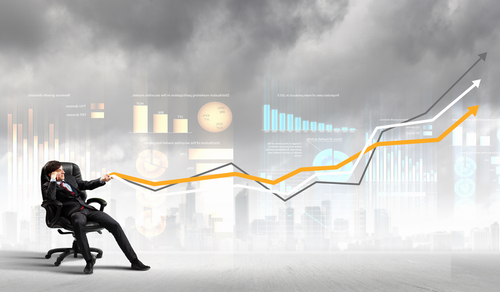 This man's useless super-power is shooting data visualizations from his fingers.[/caption] Salesforce's current acquisition run isn't quite over yet: late last week, the cloud-computing company snatched up EdgeSpring, a builder of business-intelligence and analytics software, for an undisclosed sum. Salesforce kept the EdgeSpring deal fairly quiet. That's in stark contrast to
its $2.5 billion ExactTarget acquisition
, announced the same week, that came with all the usual corporate bells and whistles: a conference call, a press release with lots of executive quotes, and so on. "Business Intelligence and Analytics in the enterprise is a massively painful and IMHO still largely unsolved problem today," Vijay Chakravarthy, CEO of EdgeSpring (and former Salesforce employee),
wrote in a statement
posted on the front of the company's Website. "Being a part of salesforce.com will give us a tremendous opportunity to take our technology to the next level and deliver truly amazing innovation to solve this high value problem." EdgeSpring seems to have stripped all other information from its Website in the wake of the Salesforce deal, but
a TechCrunch article from May
suggested that the company's analytics solutions are built upon EdgeMart, described as "a powerful data store," and Lens Framework, "a dynamic visualization engine." Previous EdgeSpring clients included AppSense, Pandora, Docusign, and others. By snatching up EdgeSpring and ExactTarget, Salesforce brings its total acquisitions since May 2012 to at least eight.
In a June 4 conference call
with analysts and journalists, Salesforce CEO Marc Benioff suggested that the company would take "a vacation from M&A for anywhere between probably 12 and 18 months." Although it once had a relatively unimpeded playing field, Salesforce has faced rising competition over the past several quarters. Oracle, Microsoft, SAP, and other IT giants have all launched cloud-based software designed to make work environments more collaborative and social, targeting Salesforce's portfolio in the process. Many of those companies are also making big plays in the business-intelligence and analytics space, giving their respective clients the ability to slice and dice customer and internal data for new (and hopefully profitable) insights. These "Big Data" tools are increasingly cloud-based, which overlaps neatly with Salesforce's sphere of interest; in light of that, it's unsurprising that Salesforce would start building out its analytics offerings. The only question is how the company will actually integrate EdgeSpring into its cloud.
Image: Sergey Nivens/Shutterstock.com