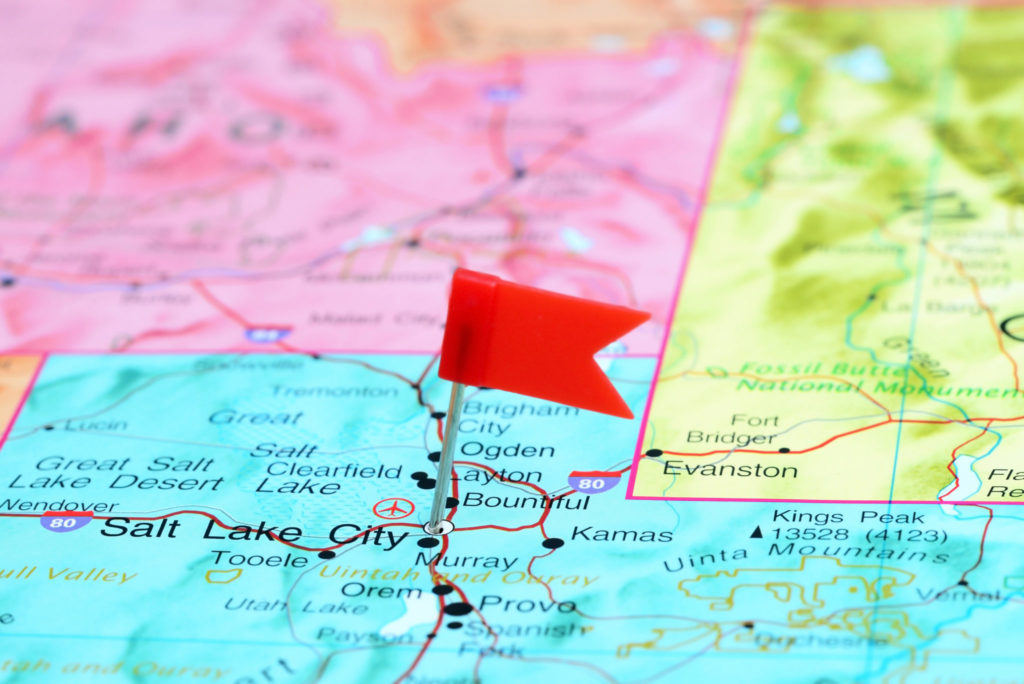 Ask someone to name up-and-coming technology hubs and you'll likely hear about places such as Austin, Portland, or Vancouver. If they're really on top of things, you'll also hear about a metro area you may not have expected: Salt Lake City. Yes, Salt Lake City. It's a region pegged as conservative and blandly business-like. But in truth, Salt Lake City's tech sector
dates back to the 1970s
, when WordPerfect and Novell set up shop in the area. During the 1990s, Ancestry.com and Omniture were founded there; when Adobe bought Omniture in 2009, it liked the locale so much it
began building campuses
for other business units. Locally, the area's tech scene is known as "Silicon Slopes." It encompasses the area from Ogden south to Provo, with Salt Lake City in-between. JD Conway, senior talent acquisition partner for HR solutions provider
BambooHR,
believes the local tech community is unique because of its combination of established tech companies that continue to grow, its attractiveness as a location for Silicon Valley companies that want to cost-effectively scale up, and its "perfect soil" for startup growth.
An Unusual Business and Lifestyle Mix
Local tech leaders agree that the region combines an unusual mix of lifestyle, business and economic factors that make it attractive to tech pros. "It's a really good ecosystem of companies that balances work, technology and lifestyle," according to Matt Bingham, vice president of product at Instructure, a learning-software company headquartered in Salt Lake City. "What I've found in 10 years here is that there's an allure with the lifestyle, along with a great tech experience." "There aren't many places in the world where it's faster to get to a ski lift than to make a short commute to the office. You've got that here," added Nathan Rawlins, CMO of Lucid Software, which makes cloud-based design applications in the Salt Lake City suburb of South Jordan. "Just the other day I met with someone at 10 in the morning who apologized for wearing board shorts to the meeting. He'd been out wakeboarding before heading into the office. I think most people would gladly give up those quality hours on [Silicon Valley's Highway] 101 every day in exchange for a wakeboard run, hitting a mountain bike trail, or getting to the slopes for some night skiing."
Opportunities Now, and Growth Predicted
While it's certainly true that lifestyle and flexible work hours are attractive to tech pros, so are compensation and growth opportunities. And here's when a decision on whether or not to work in Utah comes down to personal preferences. Like most regions of the country, Salt Lake City faces a shortage of technology talent. Bingham describes this scarcity as being driven by growth: Companies are expanding faster than the talent pool. As a result, businesses are already competing hard to lure the best tech pros they can find, both locally and from other markets. "With so many growing companies, there's demand for just about any role," Rawlins said. For his part, Bingham emphasizes engineering. "Anyone with an engineering background, you're needed here," he said. In terms of dollars, however, you probably won't make as much in Salt Lake City as you would in California or New York. According to Salary.com, for example, an intermediate-level software engineer in Silicon Valley earns a median salary of about $103,000; in Salt Lake City, they'd make around $83,000. Dice pegs the
average tech salary in Utah at $89,798
, lagging many of the nation's tech hubs. Interestingly, Salt Lake employers don't tap dance around the salary differences. "Salaries aren't as high, but disposable income is," said Bingham. And as companies grow, he expects to see compensation increase. "A higher quality of living is attainable at almost half the cost of Silicon Slopes' cousins in the Valley," added Conway. "Because of its lower cost versus higher quality of living, more tech pros see it as an attractive place to relocate, and fewer native Utahans see the need to leave." A look at Zillow.com backs that up: The real estate web site reports that a 1,500-square-foot, three-bedroom, two-bath house in San Francisco recently sold for $1 million. A similar, 1,700-square-foot house in Salt Lake City sold for $228,000.
Near-Term Limits
Still, Bingham noted, the fact that Salt Lake City's tech sector is still relatively small limits the possibility of movement, at least in the near term. Though the breadth of opportunities is growing, "you don't have 20 different startups to jump to every 12 to 18 months," he said. "This is a good place for a three-year gig, as opposed to a 12-month gig." The bottom line is the Salt Lake City area is changing rapidly in terms of business, technology and culture. Though known as a conservative area, the city has grown "quite cosmopolitan" as more people relocate into the region, Bingham observed. Established companies continue to expand their footprints, while local colleges and coding programs build up the entry-level workforce and feed the startup population's labor needs. "I'm confident the tech scene here is going to continue to thrive," said Rawlins. "So many tech companies in Utah have followed what has been an untraditional path, with a focus on profitable growth and strong fundamentals. That's a recipe for long-term sustainability."