[caption id="attachment_140774" align="aligncenter" width="1204"]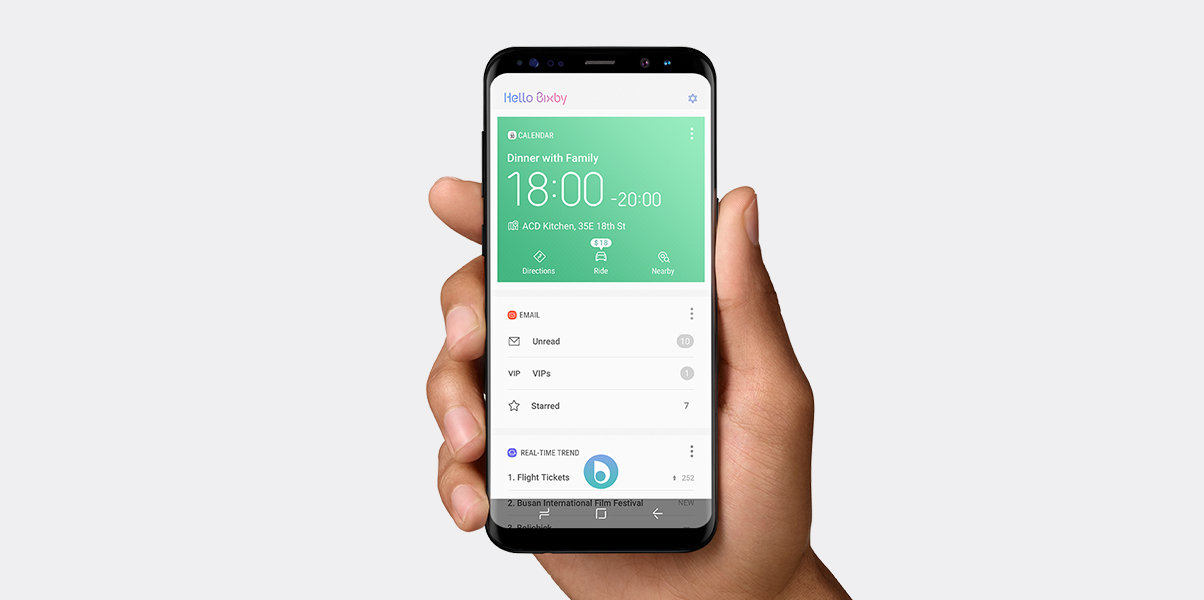 Samsung Bixby[/caption] Wondering where Samsung's Bixby is? The digital assistant is still limited to Korea, and a spokesperson said its English debut is delayed due to a lack of data. Speaking to
The Korea Herald
, a Samsung representative says "developing Bixby in other languages is taking more time than we expected mainly because of the lack of the accumulation of big data." It was set to debut in English-speaking markets last month. A separate source says language barriers are causing delays:
Many engineers in the US are making full efforts to develop the English version. But, (due to geographical and language barriers) their frequent reports to and communication with the management located in Korea makes the progress much slower than developing the Korean version.
When it launched alongside the Galaxy S8, Samsung said Bixby was able to translate 52 languages. Needling aside, this points to a huge problem with artificial intelligence (A.I.). Access to user-generated data is
critical to the process
, and it's tough to get when you're
late to the game
. Google's
TensorFlow
is available to anyone, but its boundaries are defined by Google. The data itself flows back through Google's cloud, so using it doesn't exactly make a product like Bixby distinctly stronger. Apple is making a play with Siri, which it's had at its disposal since 2010. In that time, Google's own search knowledge graph was outfit as a digital assistant and lapped the field, positioning it as the more knowledgeable of the bunch. Where Bixby fits in is anyone's guess. It's possible Samsung simply cedes to Google, making the Google Assistant a prioritized feature on Samsung devices. It's also possible Samsung saddles users with Bixby, and another button to avoid (Bixby can be launched via a dedicated hardware button on the side of the phone). In 2017,
starting
to corral data might prove frivolous. Delaying such an endeavor indefinitely will only leave users looking elsewhere, and Samsung doesn't yet have a product for the home like Amazon's Echo. Data is the driver for digital assistants, and Samsung is so behind it's possible we simply don't see Bixby at all stateside.