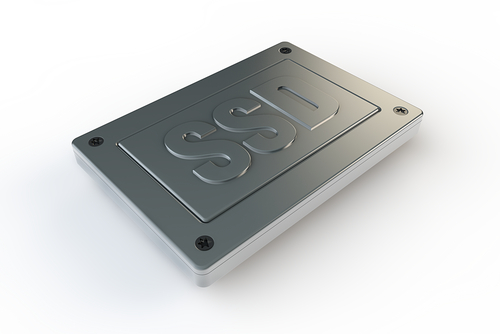 Samsung has acquired Nvelo, a software developer whose product, Dataplex, optimizes the flash memory found in solid-state discs as cache memory. For Samsung, one of the leading flash manufacturers on the planet, the acquisition gives the company a nice piece of technology in its back pocket to differentiate itself amidst the commodity flash (and SSD) market. Terms of the acquisition were not disclosed. "The acquisition of Nvelo will enable us to extend our ability to provide SSD related storage solutions to customers," Young-Hyun Jun, executive vice president of flash products and technology for device solutions at Samsung Electronics, wrote in a statement. "We are pleased with this transaction as the employees of Nvelo share our vision to take SSD storage into the next-generation of performance and reliability." Nvelo's Dataplex typically comes bundled with SSDs from retail manufacturers, including Corsair, Crucial, Edge, Mushkin, and OCZ. Users who own SSDs from those manufacturers can, in some cases, download the software separately. Dataplex then examines the data coming from the user's existing rotating hard drive and caches the frequently-used "hot" data on the SSD, resulting in overall system performance that's dramatically improved. At the present, all of Nvelo's retail solutions only support Windows 7 with Windows 8 support due to arrive in a future release. Nvelo also has a product for OEMs, with software that uses a "write-around" cache policy to keep all the data on the primary hard drive. The company claims this policy enables the use of very low-capacity SSDs for caching, and that the underlying software supports all the necessary features in both Windows 7 and Windows 8 (unlike the retail version). In 2009,
Samsung invested "millions" in enterprise flash storage maker Fusion-io
, which builds products that plug into PCI Express slots. In 2011, Samsung helped fund Pure Storage to the tune of $55 million; Pure Storage's first product, the FlashArray FA-300 Series, is designed to try and eliminate the price premium attached to flash storage—the same mission as Nvelo, albeit with a different approach. Naturally, the products designed by Fusion-io and Pure Storage use Samsung flash memory. Samsung's best interests aren't necessarily served by trying to eliminate the margins from the flash market. But the price floor under its feet is also the ceiling for traditional memory. If reducing the cost of flash memory can allow Samsung to cut further into the rotating disk storage market, than its investments will have paid off in spades.
Image: jules2000/Shutterstock.com