SAP offers a variety of software packages for enterprise technologists, much of it in the enterprise resource planning (ERP) space. Many large companies demand that their developers have at least some familiarity with SAP's software. That means SAP training is essential.
A quick breakdown via Burning Glass, which collects and analyzes millions of job postings from across the country, shows that a hefty percentage of technologist jobs, including software developer, database administrator, database architect, and systems analyst, request some combination of SAP-related skills. Take a look at the chart:
Fortunately, there's a lot of documentation and training material out there, thanks to SAP's 400,000 customers worldwide and the accompanying need for information. If you're in the market for SAP training, you can pretty much find anything on the company's analytics, warehouse management, cloud, and HANA modules.
For Tim Webb, managing director of enterprise technology services at Robert Half Technology, learning SAP is a way to enter into a long, diverse career with a technology deeply embedded in some of the world's biggest companies. Here are some of his tips about SAP training.
What is SAP training used for?
"In the enterprise resources market, it's a great technology, one that's been around for years, and companies aren't going to move away from it," Webb said. "Businesses are looking to more cloud-based solutions, and knowing SAP offers individuals that next career opportunity within IT."
That's partly because knowing SAP is a cross-functional skill; its modules and packages touch on everything from data analytics to project management, including:
ERP and Finance
Digital Supply Chain
CRM and Customer Experience
HR and People Engagement
Network and Spend Management
Business Technology Platform (data and analytics)
SAP training will not only allow technologists to work on projects within organizations, but, if they have an eye on ascending into management, the technology itself will give them key insights into what's driving a particular business. That will come in useful if you apply for an executive role and show that you have a holistic sense of what a company actually needs.
"There's a lot of ways to excel within it," Webb added. "From a salary perspective, they're highly compensated, we typically see six figures-- based on experience, and there is great earning potential within it because it basically touches every facet of the business.
Where do I start SAP training?
If you already have a background in IT, going after a computer science (CS) degree is a good place to start, as it teaches you about the principles and fundamentals that SAP technology is designed to address. Webb suggests it's "somewhat hard" to train and master SAP platforms without a computer-science background.
For Webb, real-world experience within the SAP system is a critical way to gain knowledge and understanding. Many companies have internal training on SAP systems, either informally (learning shared within teams) or on a more formal basis (with instructors and classes). Don't be shy about asking for what's available in terms of education and training, especially if a company is in the midst of adopting SAP modules into its current tech stack.
"In that circumstance, you'd be trained as it's being implemented," he said. "The problem with taking online classes or tutorials is its all theory and not going into the actual system itself, though there are a multitude of online courses you could take."
If technologists want to take online SAP training courses, there are options with quite a bit of material, including openSAP (which offers free courses, along with podcasts), SAP's own online training hub(which is heavy on the documentation, lighter on coursework), and third-party online courses such as Udacity.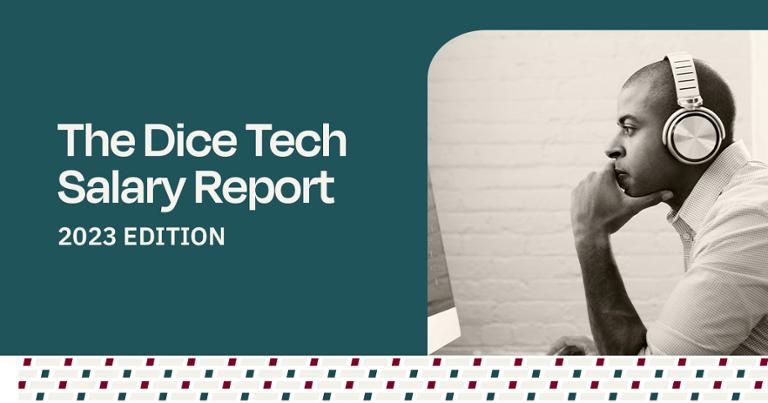 How long does SAP training last?
"Let's say you take a basic online course, those typically last about two weeks, and it's self-paced, but if you were going through a university, it would take a semester, which would be three or four months, so it varies," Webb said.
If one were to go to an SAP classroom training (when COVID-19 health and safety measures are dropped, and people can actually attend classes), those types of sessions will typically last anywhere from a couple of days to a week or even up to two weeks' worth of training.
Sign Up Today
Membership has its benefits. Sign up for a free Dice profile, add your resume, discover great career insights and set your tech career in motion. Register now
What companies use SAP?
Because of the cost and complexity of SAP, it's typically only used by larger corporations—those in the $1 billion (and over) revenue bracket. For people looking to develop a skillset within SAP, that means they'll most likely end up utilizing those skills within a large, enterprise-style environment. While that's great for some people who enjoy working within huge teams (which, hopefully, have large budgets to match), it's not necessary for everyone, especially those used to fast-paced startups.
It's also important to recognize that, given how SAP software is usually embedded deeply within an enterprise, any technologist specializing in it will likely need good "soft skills" such as collaboration and communication. That's because the outputs and inputs of SAP platforms are often shared among multiple teams, with lots of collaborating (and competing) stakeholders.
"It's so broad and touches every facet of that company internally," Webb said. "There's the human resources module, the sales and distribution module, there's a lot of different areas and a lot of collaboration amongst the business units to make sure those modules are all adhering to what the business needs."
Why should someone learn SAP skills?
Overall, experience with SAP gives you an worthwhile and in-demand toolset that you can leverage to build your career. Webb noted that SAP careers can be great springboards to more general management roles such as functional data consolidation manager, director of material management or a functional/logistics manager.
"There's a lot of different ways and areas in which you can get into SAP, depending on where someone wants to be," he said. "It's such a wide array of roles and responsibilities that come out of SAP, there's a position within that frameworks for almost any technology skill set."
According to Burning Glass, projected growth for SAP developers over the next 10 years is 30.7 percent, with an average time-to-fill open roles of 59 days (hinting at a high level of demand). The median salary is $120,209, which is notably high by tech standards, and rises with education and experience. (Working for SAP itself can also pay well, according to our recent levels.fyi breakdown.)
Here's Burning Glass's analysis of the top skills that pop up in SAP developer job postings; again, there's a hefty emphasis on soft skills in addition to "core" SAP skills. Keep this in mind while you're training and applying for positions: