[caption id="attachment_16815" align="aligncenter" width="600"]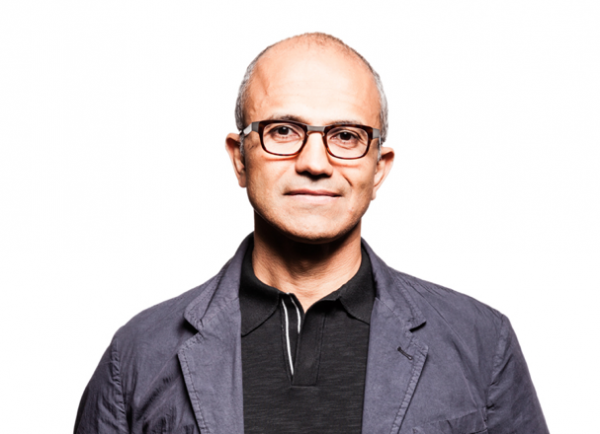 Satya Nadella.[/caption] Microsoft's next CEO will be Satya Nadella, if current reports prove accurate.
According to Re/code
, which drew its information from "numerous sources close to Microsoft," Nadella could officially assume the role in early February. Meanwhile, anonymous sources
speaking to Bloomberg
suggested that co-founder Bill Gates could be forced to give up his longtime chairman role. Nadella (again, if confirmed) seems a logical choice for Microsoft. He's been with the company for more than twenty years, eventually becoming executive vice president of its Cloud and Enterprise division. The enterprise remains a key—perhaps
the
key—customer segment for Microsoft, especially as its mobile and consumer efforts (excluding the Xbox) have floundered in recent years; in order to retain those business clients, Nadella and his team embarked on the creation of "Cloud OS," the platform that powers Microsoft's large-scale cloud services such as SkyDrive, Azure, and Office 365. Under his guidance, Microsoft's revenue from cloud services has grown by several billion over the past few years, so he's shown that he can expand a business. In addition, his technical background could afford him a large measure of respect from Microsoft's legions of engineers and developers. But if he's ultimately tapped for the CEO seat, Nadella faces one of the toughest jobs in the technology industry: not only does he need to craft a plan that will allow Microsoft to grow and prosper in an integrated, holistic manner—he'll need to do it while guiding the company through the massive internal reorganization initiated by his predecessor, Steve Ballmer. Until Microsoft's board announces a new CEO—the search process has already dragged on for several months—employees are literally twiddling their thumbs. "We aren't doing anything but waiting," an unnamed executive
told Re/code
. "No one knows what the new CEO will want, so no one knows what to do." Nadella wasn't the only Microsoft insider reportedly under consideration for the job. Both Tony Bates (former CEO of Skype, now a high-ranking executive) and Stephen Elop (reintegrating into Microsoft after running Nokia) were supposedly on the short list of candidates. Microsoft's board also examined the possibility of an outsider such as Ford CEO Alan Mulally or Ericsson AB CEO Hans Vestberg taking the helm, but that idea seems to have faded in the past few weeks. If he takes the job, Nadella will become Microsoft's third CEO after Gates and Ballmer. To say he'll face a challenge is something of an understatement.
Image: Microsoft