Oracle
CEO Larry Ellison is facing investor grief over the $76.9 million compensation package he landed over this past fiscal year, according to a recent
report
in the Wall Street Journal. But Oracle's engineers, developers and DBAs may have their own complaints too.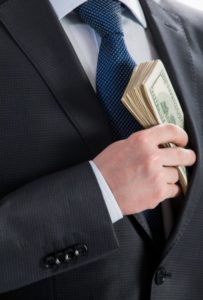 The lowest paid Oracle IT worker listed on jobs and career site
Glassdoor
earned an average base salary of $63,257 as a programmer analyst. Contrast that salary with Ellison's compensation package and you have a staggering gap of 1,124 times the analyst salary. That gap is far wider than most you'll find in corporate America, according to figures posted on the
AFL-CIO labor union web site
. Based on U.S. publicly traded companies on the S&P 500 Index, CEOs made an average of 354 times more in wages than the typical rank and file worker. Here's how other Oracle IT workers fared with their average base salaries last year, according to Glassdoor: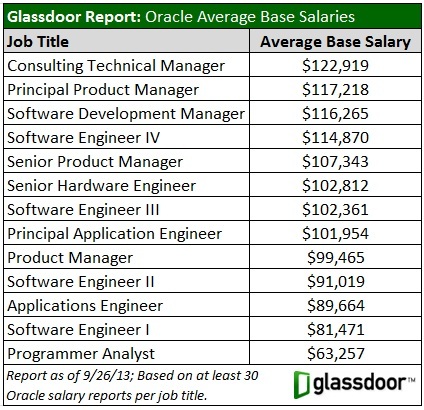 Regardless of the Oracle CEO-to-Worker pay gap, some Oracle software engineers complained their salaries were low overall. "I received good reviews from my managers but still had only one salary increase in six years. Clearly there is a huge gap here in terms of compensation/benefits/perks compared to other Bay area companies. You're always expected to overachieve but engineers receive little recognition," says an Oracle Senior Software Engineer in Redwood City, Calif., on the Glassdoor site.
Salary Plus Options
For Ellison, the vast majority of compensation comes in the way of stock options that the Oracle board of directors has granted to him based on his performance. Ellison's annual base salary is $1, according to the company's SEC filing. Currently, under the Dodd-Frank Wall Street Reform and Consumer Protection Act, large publically traded companies are required to provide investors with the ratio of pay between the CEO and a median employee. This portion of the law, however, has not been implemented. Once it is in effect, an employee's base salary will be added to other forms of compensation, like stock option grants and bonuses, to determine the median employee's total compensation, similar to the components currently used to determine a CEO's compensation package. Steve Seelig, a Senior Executive Compensation Consultant at Towers Watson, notes that the implementation of this part of the Dodd-Frank act probably won't be disclosed in companies' proxies until the 2015 proxy season at the earliest. Some companies, however, voluntary provide it now like the Bank of South Carolina, which says its "CEO received four times its median employee pay in 2012," and Whole Foods Market, which limits its top executives cash salaries to 19 times of its median employee's average annual wage.
Tech CEO-to-Worker Pay Gap May Narrow
Once this portion of the Dodd-Frank act comes into play, the CEO-to-Worker pay gap may narrow. The reason is many tech workers receive stock options, which would then be factored into their total compensation figures. While the options will help to narrow the gap, realistically, the number of stock grants an employee receives is likely to pale in comparison to the number of options a CEO is granted.