IBM
is partnering with colleges and universities to prepare workers for the jobs it needs filled, especially in areas like cybersecurity and Big Data. The company provides technology and materials to the schools, and students come out trained and comfortable with its tools.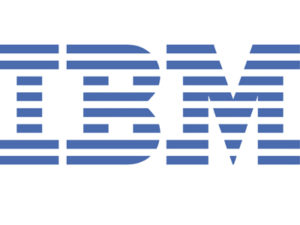 Another eleven schools recently joined Big Blue's
Cyber Security Innovation Program
: Fordham University, Georgia Institute of Technology, San Jose State University, Southern Methodist University, Technische Universitat Darmstadt in Germany, Temasek Polytechnic in Singapore, Universidad Cenfotec in Costa Rica, Universiti Kebangsaan in Malaysia, The University of South Carolina, University of Texas at Dallas, and Wroclaw University of Economics in Poland. "
Developing security intelligence skills
for the 21st century, including the ability to proactively predict, identify and react to potential threats has taken on a new priority in the digital age," said Marisa Viveros, vice president of IBM's Cybersecurity Innovation Program. "Our security skills development programs are designed to address the most urgent areas of security and provide expertise and training to help clients cope with the dire skills shortage." In a report earlier this year, Burning Glass International found that the
demand for cybersecurity experts is growing
at 3.5 times the pace of the overall IT job market. The company offers a similar collaboration with schools on Big Data skills. Not long ago, it unveiled the
IBM Analytics Talent Assessment
, a tool to help university students gauge their readiness for real-world data jobs. Pilots are kicking off this month at eight universities: Fordham, George Washington University, Illinois Institute of Technology, the University of Massachusetts Boston, Northwestern, Ohio State, Southern Methodist and the University of Virginia. Students will be able to take an online test and receive personalized feedback on how to bolster their aptitude for data-crunching jobs. In creating the assessment, IBM queried more than a dozen of its own clients -- including Boeing and Nationwide Insurance -- to identify the most essential competencies companies are looking for. And it's not just technical aptitude – the sought-after traits can include a range of "soft skills" including the ability to assert yourself and negotiate amid opposition to data-driven recommendations.