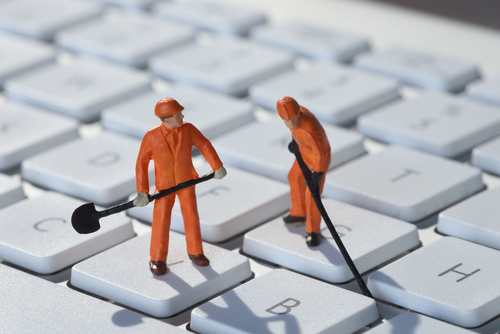 ISP Cox Communications experienced an email outage over virtually the entire weekend, in what appeared to be a significant server issue. The email storage platform that supports residential customers failed sometime Friday evening, causing all residential customers in Oklahoma to lose access to their incoming email, spokeswoman Kristin Peck said, according to
NewsOK.com
, the Website of
The Oklahoman
. As of 11 PM ET Sunday night, access to Cox email was restored to 55 percent of the undisclosed number of users that were originally affected,
Cox posted on its Website
. (Slashdot experienced problems actually accessing the service updates, but was able to do so from a link posted by
The Virginian-Pilot
.) Email access should (theoretically) be restored to all Cox customers by late morning on Dec. 17. "We deeply regret the impact this outage has had on our customers and truly appreciate their patience as all Cox resources continue to be focused on this restoration effort," Cox wrote. Only Cox's consumer services—specifically those using a cox.net address—were affected; business users, apparently on a separate server, remained online. (Other email services such as Yahoo or Gmail, accessed over Cox's Internet service, were not affected.) Cox said that it queued all emails received since Friday. Once access is restored, queued emails will arrive gradually but may not be delivered in chronological order. Customers may continue to receive these queued emails over the course of several days after access is restored. A spokesperson from Cox said customers can send messages but can't receive them at this time,
Newson6.com chimed in
, although that doesn't appear to be true. Cox's own update said that users can't send or receive email, either from Cox's two Webmail versions or else from an email client like Outlook, Thunderbird, or the iPhone. Although the outage persisted far longer than just the short time that
Google's Gmail services went out
last week, Cox may have been spared the hysteria that accompanied that outage, possibly by a lack of tech media within its service area. While Google's outage affected virtually its entire customer base, Cox's email outage affected customers in Arkansas, Connecticut, Georgia,, Florida, Idaho, Iowa, Kansas, Louisiana, Massachusetts, Nebraska, Ohio, Oklahoma, Rhode Island and Virginia. If users do want to send email, Cox said it recommends they sign up with a service like Yahoo and/or Gmail and use that until service is restored.
Image: Andre Blais/Shutterstock.com