[caption id="attachment_14329" align="aligncenter" width="500"]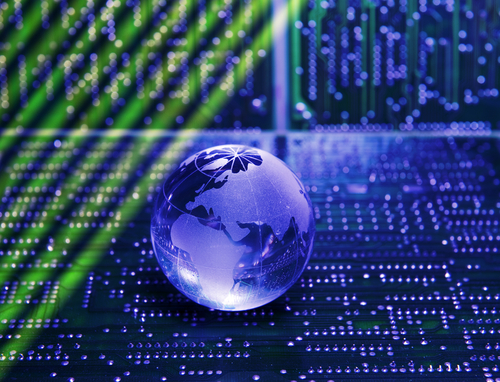 Telehealth is among the strongest forces driving Internet of Things revenues up 23 percent per year.[/caption] Verizon's Enterprise Solution division has combined three of the hottest tech buzzwords in its new set of cloud-based cybersecurity services designed to protect devices connected to the Internet of Things. The telco, which is also among the largest providers of outsourced networking services, datacenter hosting and cloud services, will provide a system that automatically dispenses secure certificates to authenticate the identity of connected devices and secure their connections,
according to a Nov. 19 statement announcing the new service.
Managed Certificate Services (MCS) is designed as a fully managed, no-security-skills-required alternative to complex public key infrastructure (PKI) systems, the better to give connected devices a way to verify their identities and transmit data securely. End-user companies are increasingly migrating toward managed PKI services due to the complexity of the systems and the unprecedented scale required of a network that might connect hundreds of thousands of devices rather than hundreds or thousands of end users. Verizon's MCS is an extension of its existing digital-certificate and managed-security services, adapted to reside in a public cloud and scaled to accommodate the hordes of devices that may eventually swell the asset lists of end-user companies once they begin serious efforts to automate their operations using smart sensors and other remote-controlled or remote-monitored hardware, according to Eddie Schwartz, VP of the global security business of Verizon Enterprise Solutions. "With the expansion of connected objects and machines, businesses require a simple, scalable and effective way to manage identity and data integrity," Schwartz said. The service can also be used to authenticate applications and services from other cloud providers, authenticate datacenters or other chunks of enterprise infrastructure, and provide secure logins for more mundane applications such as digital shopping carts, e-government document-delivery or registration services, and other routine uses of identity-verification and security services. The Internet of Things would have a difficult time functioning without secure connection services aimed at smart devices, but that won't be one of the major factors driving its growth, according to Andrew Brown, director of enterprise and M2M research at analyst firm Strategy Analytics. In a Nov. 19 report written by Brown, Strategy Analytics predicts
the number of devices making up the Internet of Things
will swell from 368 million this year to 2.9 billion by 2022 – a growth rate of 23 percent per year. That growth won't depend on the long list of technical advances and new business services without with the IoT couldn't function, however. The real drivers behind the potential growth of smart-device networks has more to do with federal regulations built into programs including the Affordable Coverage Act (or ACA, also known as "Obamacare"), Brown said. Spending on systems to allow the remote monitoring of patients and devices – often referred to as "telehealth" applications – grew 22 percent between 2010 and 2011 and will likely be driven by Obamacare and cost-cutting pressures to a growth rate closer to 55 percent for 2013,
according to a December report from IMS Research.
Telehealth systems are primarily used for remote monitoring of intensive-care patients, but are increasingly being applied to
a range of other uses, including wireless EKGs
for patients able to walk around, remote monitoring of diabetics and other non-emergency applications,
according to an April 2013 story in ThinkGIG.
Healthcare's use of the Internet of Things is the fastest growing of any industry, according to a
September Cisco report predicting the "Internet of Everything" would grow to 50 billion
connected Things by 2020. Both the regulations and economics of Obamacare will push healthcare companies toward greater automation, real-time remote monitoring, and instrumentation of processes that had always been discrete, Brown said. Regulations in China and in many European countries requiring that dumb electric power meters be replaced with smart ones that can be used to help monitor and conserve the use of electricity will serve the same purpose overseas, he added. Verizon isn't the only big company rolling out services to help support the IoT.
General Electric has spent a year evangelizing its "industrial Internet"
initiative, under which it will provide cloud-based connectivity and management services through an alliance that includes AT&T, Cisco, Intel, and Amazon Web Services. Verizon's Internet of Things services may represent only a few extra bits of revenue for the company. Verizon Wireless is likely to be a much bigger winner, according to estimates from ABI Research and other analysts predicting
mobile-phone network providers are likely to rake in as much as 60 percent of all the revenue spent on the Internet of Things
by expanding their most basic cell services to connect barely intelligent devices as well as smartphones.
Image: Shutterstock.com/asharkyu