The How to Build an Employer Brand That Attracts Top Tech Talent guide is now available from Dice. Check out some preview content below, then download the full eBook for access to our comprehensive guide, helping you develop and enhance your employer brand, identify key audiences and create content to help more efficiently land top tech talent.
---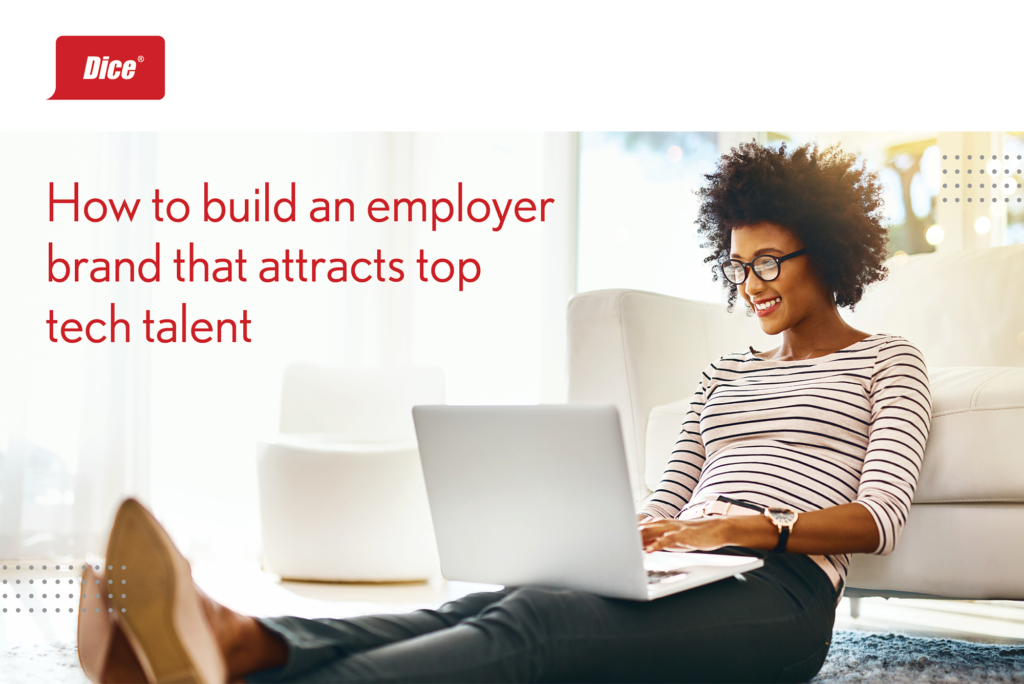 ---
There are myriad factors and variables that go into building a truly exceptional employer brand (hence the report), and it can be difficult to know where to start. At its essence, it helps to think of your employer brand as a story.
It's the image your current, future and past employees have in their minds about working for your organization. As with any brand, your reputation is likely to precede the experience, meaning that prospective employees perceive and get to know your brand through a variety of means before truly experiencing being a part of it. 
Characteristics like purpose, culture, leadership, working environment, opportunities and benefits strongly affect your current and incoming employees, their focus, the work they do – and how they do it. So how do you begin constructing a story that not only gets the best from the people you have, but also attracts top talent to join your organization?  
Your Employer Brand Story
Start by answering fundamental questions to understand where your organization is today, and where you hope to be in the future.   
Why does your organization exist? 
What do you do? 
What makes your company unique? 
What makes your company credible? 
What's your value proposition for job seekers? What unique benefits do you offer employees? 
Why are you the best employer? How do you differ from your competitors? 
How do you treat your current employees? How can you improve their employee experience? 
When you do have a story, who do you want or need to hear it? 
How will your future employees find out about you? 
What are your goals with employer branding? 
What do you need to succeed? 
Armed with answers about your employer brand, you can turn those foundational characteristics into external and internal assets that describe your organization, including mission, vision and value statements. Want more actionable content on how to build your employer brand story? Access the complete How to Build an Employer Brand That Attracts Top Tech Talent eBook here.