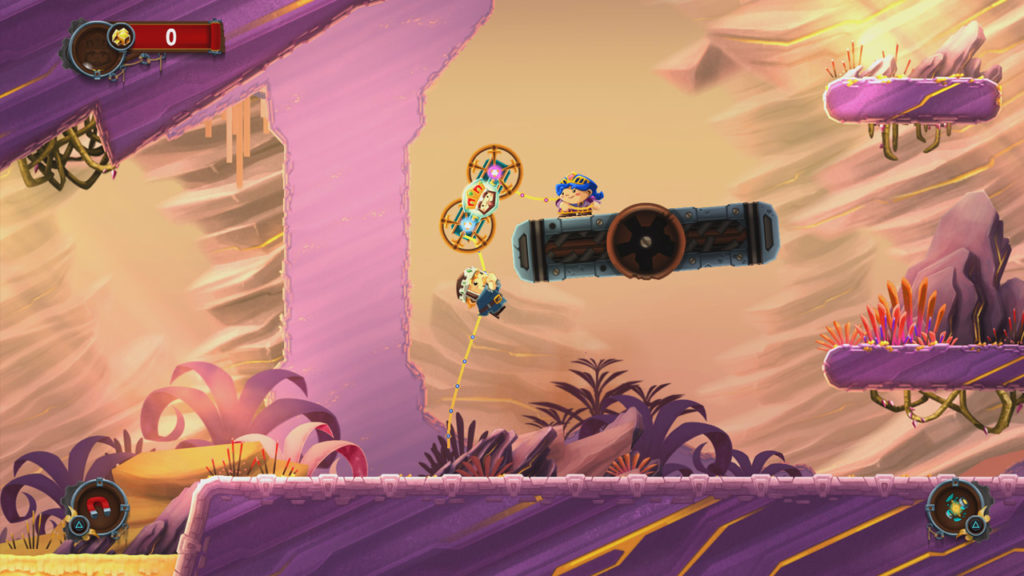 Sony's
PlayStation 4 has beaten the Xbox One in sales for most of the past year, but Xbox fans don't have to worry about their favorite hardware losing out on third-party games. Console makers try to differentiate themselves with exclusive titles, but market share isn't the only—or even the primary—consideration for developers deciding which consoles to target.
To find gaming-related jobs, click here.
Not surprisingly, it comes down to money. Developers "don't do exclusives because it's a better console," Wedbush Securities analyst Michael Pachter told Dice. "They do it because they think that they can get paid more. [Console makers] pay for an exclusive, they have to give you money to forgo the revenues on the other console." Market share does come into play when there's a huge difference in hardware sales, such as with Nintendo's Wii U. "Nobody wants to be on Nintendo because the market share is so small," Pachter said. But for the PS4 and Xbox One, neither console is likely to take a lead so big that it affects decisions by developers. "They're both going to be giant and everybody knows it," he added. Sony had shipped 13.5 million PS4 consoles worldwide in its first year of life, Ars Technica
reported in October
.
Microsoft
had shipped about 7 million Xbox One devices during the same period. The Wii U was roughly even with the Xbox One in total sales despite having been on the market twice as long. Things are starting to look better for Microsoft, as the Xbox One
outsold the PS4
in the U.S. in November, breaking a nine-month run of Sony domination.
The Pros and Cons of Going Exclusive
Microsoft and Sony did not answer questions from Dice about their efforts to land exclusives. Sony did not reply to an email, while Microsoft blamed the busy holiday schedule. Microsoft did put us in touch with one developer who has extensive experience working with all three console-makers. Martin Brouard is an executive producer at Frima Originals, which is essentially an indie development studio working within the larger Frima organization. Based in Quebec City, Brouard has been developing games for almost seven years, and recently launched a platformer called
Chariot
on all three consoles and Steam. While Brouard prefers targeting all consoles, he sees potential advantages in a limited exclusivity period for one platform. With
Chariot
, "We decided to go and release ideally on all platforms at the same time, which in retrospect I don't think I'll do again," he told Dice. "It's hard for the team, making all of these builds, all of these SKUs, different testing, different submissions. It's crazy, I would not recommend it." Since Frima Originals relies on a small team of developers, "My personal belief is that it's probably better to go and reach one of the three console makers and say, 'You know what, we have a title, we think that this specific title is a good match for your platform, how do you say that we work together on a deal for limited exclusivity and then later on release the game [on other consoles],'" Brouard added.
Upload Your ResumeEmployers want candidates like you. Upload your resume. Show them you're awesome.
Brouard has not yet made any exclusives in exchange for payment, limited or otherwise, but is willing to do so if the money is right. "If somebody pays for production of a title and wants a limited-time exclusive, I would be totally open to that," he said. "If somebody gives me a million dollars to make a game I would certainly not say no." Brouard is less interested in permanent exclusives but won't rule them out. "If there is a huge amount of money to go exclusive with one platform, it's totally possible," he said. "I'm open to all business discussions." We don't know how much console-makers pay in exchange for exclusives. Obviously, the payments would have to be a lot higher for games from big studios that are expected to sell millions of copies than for most indie titles. Still, there are indie exclusives on both the
PS4
and
Xbox
, and all console-makers are increasingly courting small studios as indie games become more popular. "Right now we are in some sort of golden age for indie games," Brouard said. "The indie gaming explosion that's been going on for the last few years is very interesting."
Conventional wisdom
is that Microsoft helped spearhead the indie gaming explosion, only to be followed by Sony. "Microsoft built out Xbox Live Arcade and it was just a better service," Pachter said, adding that Sony has since caught up. Console makers are giving indie developers subsidies and tools to help them make games, he said: "Sony's done a great job with PlayStation Network and their developer program is great, they're very friendly." Brouard sees it differently, saying that when he started, Sony was the only real option for self-publishing games, a must for his team. "It used to be that we could only self-publish on PlayStation," he said. "It was just not possible to release a game on Xbox before if you didn't have a publisher." Microsoft expanded its self-publishing last year, allowing indie developers to
self-publish on Xbox Live Arcade
rather than just the less popular Xbox Live Indie Games market. This was a huge improvement, Brouard said. Nintendo has also boosted its efforts to target indie developers. Console makers are willing to promote non-exclusive games, but do tend to be more enthusiastic about ones that are only available on their hardware. "That is one reason I believe it is a better idea to go exclusive on one platform for a limited amount of time," Brouard said. "Once your game is out there and has received a lot of visibility from one platform, if it is a success and there is a good vibe around it, the other platforms will probably want it too and start giving you some visibility." Brouard said he's planning to build one game that relies on an Xbox-specific technology, which could end up being an exclusive. But in general, he intends to build games for all three major consoles. "Depending on the game that you're making, some titles will be better suited to the PlayStation crowd, some are better suited to the Xbox One crowd, some are better suited to the Nintendo crowd," he said. "Install base is important but we're very early in the console cycle and most of these consoles will have a lot of potential customers and they will need content."
Related Articles
Image: Frima Originals