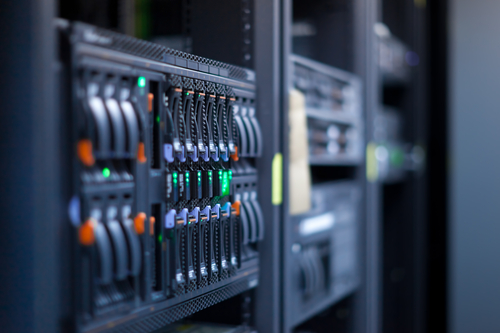 Should data-center companies be worried about companies taking licenses from Microsoft to use Linux in a data center? This week, Microsoft
announced that Amdocs Software Systems
, a provider of unified communications and network services solutions, had signed a patent cross-license deal with Microsoft. "The patent agreement provides mutual access to each company's patent portfolio, including a license under Microsoft's patent portfolio covering Amdocs' use of Linux-based servers in its data centers," Microsoft wrote in a statement. "Although specific terms of the agreement are confidential, Microsoft indicated that Amdocs will pay Microsoft an undisclosed amount of money under the agreement." According to its own accounting, Microsoft has struck more than 1,100 agreements under its IP licensing program, which began in 2003. In 2011, under an agreement with the Department of Justice that forced the patents to be freely available under the GNU General Public License and the Open Invention Network (OIN) License, Microsoft received a license to Novell's patent portfolio. To date, Linux advocates have been hypersensitive to any move Microsoft has made against the open-source OS—which, to be fair, Microsoft has seen as a threat since its inception. It's certainly possible that Amdocs approached Microsoft for a patent cross-license for its own purposes; but if that's the case, Amdocs would likely have disclosed that fact. Amdocs representatives declined to comment on the deal, and the arrangement has been completely ignored on the Amdocs Website.
The Patent Wars
Recently, Microsoft has aggressively pursued competitors that have used the Linux-based Android operating system in their devices, convincing most Android vendors (save Motorola, which was acquired by Google) to sign a revenue-generating patent deal. Microsoft claims that 70 percent of all Android devices shipped within the United States are covered under such an arrangement. On July 27,
Microsoft convinced a German court
to halt shipments of several Motorola devices on the basis of the company's patent on the FAT storage patent. (Motorola can still appeal the decision.) "Microsoft's licensing program ensures respect for its world-class intellectual property portfolio while at the same time making available to others the result of its multi-billion dollar annual investment in research and development," Horacio Gutierrez, corporate vice president and deputy general counsel, Intellectual Property Group at Microsoft, wrote in a statement this week. The surge in patent litigation prompted the International Telecommunications Union (ITU) to propose an October roundtable to "address the worldwide surge in patent litigation and the growing lack of adherence to standards bodies' existing patent policies." Microsoft agreed to participate. Topics will include the definition of what constitutes a royalty base, as well as potential improvements to existing policy frameworks.
The Next Step?
The question, though, is whether Microsoft will begin eyeing data-center operators as a similar source of licensing revenue. The company has avoided directly challenging Linux developer/distributors such IBM or Red Hat, instead targeting partners and customers. It's unclear how many of the 1,100 patent deals Microsoft has struck have involved the data center, as Steven J. Vaughan-Nichols has also
noted
. So here's the real question: Is Microsoft's recent move just a partnership of convenience, or does it represent a new, predatory push to coerce enterprise Linux users without the IP or financial resources to fight back?
Image: Dario Lo Presti/Shutterstock.com