[caption id="attachment_137961" align="aligncenter" width="880"]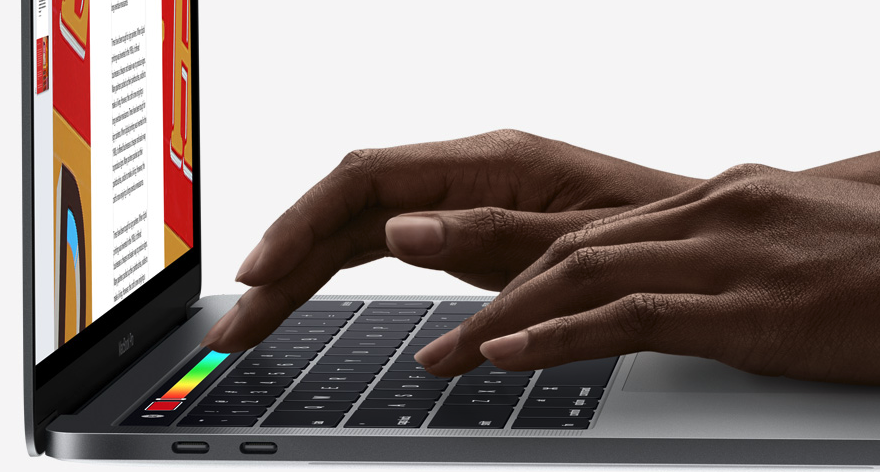 MacBook Pro Touch Bar[/caption] If the latest
rumors
turn out to be true, the next version of the MacBook Pro will actually be attractive to designers and developers. (If laptops don't suit you, many of the same pundits who want the MacBook Pro upgraded are also calling for a new Mac Pro desktop with a lot more RAM.) Upon the latest MacBook Pro's launch, many professionals lambasted the laptop for topping out at 16GB RAM. Though Apple made improvements to the screen brightness and keyboard, and added its notable Touch Bar to the mix (also a hot-button topic), pros wanted more under the hood. Now, analyst Ming-Chi Kuo of KGI Securities says Apple will raise the bar to 32GB RAM for the 2017 MacBooks Pro, but only a 15-inch variant. It's not clear if this means we'll see a completely different Pro with 32GB RAM, but Kuo references it as a singular device, suggesting a new hardware tier for the power-hungry. It's possibly the only way forward, if we take Apple marketing head Phil Schiller's recent comments at face value. When the 2016 MacBook Pro launched, he
responded
to the RAM criticism via email, saying it would need different battery architecture:
To put more than 16GB of fast RAM into a notebook design at this time would require a memory system that consumes much more power and wouldn't be efficient enough for a notebook. I hope you check out this new generation MacBook Pro, it really is an incredible system.
For more RAM in a MacBook Pro, we'd need a larger battery; to get a larger battery, we'd have to have a new case. That would effectively make a pro's Pro something else entirely. As for CPUs, Kuo thinks these new MacBooks Pro will have Intel's Kaby Lake processor. Unfortunately, that won't make much difference. Kaby Lake is as performant as current Skylake processors, and really only shines for video processing – which is handled by a dedicated GPU in the MacBooks. [caption id="attachment_116454" align="aligncenter" width="618"]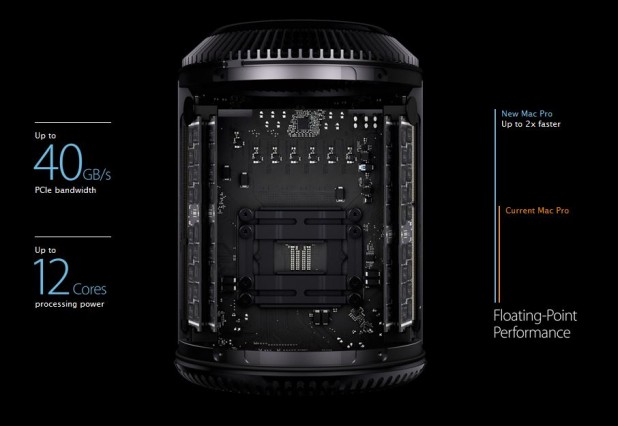 Mac Pro[/caption]
The MacBook and the Minority
As cyclical upgrades go, a new CPU is nice (
when it's an uptick in performance
). More RAM is also a good option, but if the form factor changes, pros just have something else to complain about. Perhaps more critical is that we've not seen a Mac Pro upgraded with Skylake or newer GPUs yet. Apple's desktop powerhouse is lingering on the vine, and new hardware could provide a real power boost for the needy. We can read the tea leaves on that, though: Apple clearly has an upgrade cycle in mind for users. If it hasn't refreshed the desktop in
over 1,000 days
, it's probably because doing so would be wasted effort for the company. People who spend over $5,000 on a top-end machine typically don't buy new hardware every two years – and the original Mac Pro was
arguably
relevant until about nine months ago. That approach was seen with MacBooks, too. Apple issued limited, sporadic updates to refresh the product (a new keyboard and trackpad, for instance), but none impressed technologically. It's slowly
distanced itself from the highest-end market
over time with the MacBooks Pro. Not only were the Air and MacBook positioned for a different market, the Pro lineup became more static and mainstream. If we see a new MacBook Pro with 32GB RAM, that's good news for the minority that want it, but Apple won't fragment its lineup for that crowd. The loudest minority of pros aren't making a dent in Apple's armor, either, as the company noted it had all-time demand for its newest MacBook lineup. Speaking to
The Independent
, Schiller said: "Our online store has had more orders for the new MacBook Pro than any other pro notebook before. So there certainly are a lot of people as excited as we are about it." Parsing things a bit further, we see Apple's energy for the minority that wants more processing power is focused on the desktop. In commentary to staff, Tim Cook said the company had
great things coming
for the Mac, suggesting it will finally update the desktop Pro (and hopefully the Mini). For tech professionals with intense hardware demands, Apple is pointing them to the desktop – and a larger spend. So it goes.