Lockheed Martin
has identified 3,000 employees who will be furloughed beginning Monday as a result of the federal government shutdown, according to an internal memo from CEO Marillyn Hewson.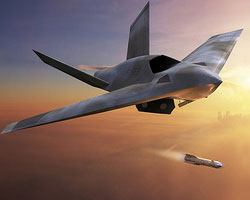 In addition to the furloughed employees, Lockheed is planning to lay off workers who were assigned to projects where a contract has ended and its follow-up agreements cancelled due to the shutdown, a Lockheed source, who requested anonymity, told Dice News. No figures were immediately available on the number of possible layoffs. However, a company spokesperson, Gordon Johndroe, told Dice News that the layoffs aren't necessarily related to the shutdown, as it's not uncommon for follow-up contracts to be cancelled. "The [layoff] numbers are not very large and this happens from time to time over the years," he said.
Furlough Fears
Last week, Lockheed managers were already assembling a list of workers to potentially furlough or lay off in case the shutdown lingered on, the source said. "A large number of people are assigned to contracts and the furloughs were based on the nuances of each contract," the source said. Even within a single agency, like the National Institutes of Health, each contract can come with different terms and conditions. "I look at each contract with the contract administrator and where I have a contract with a place that is closed, I have no choice but to furlough the worker or lay them off," the source said. "The furloughs and layoffs are not phased in." In the memo to non-represented U.S.-based employees, Lockheed CEO Hewson said the company expects the number of affected workers to grow along with the shutdown's impact. Meanwhile, she said Lockheed has consulted customers and "started to receive direction on actions we are required to take." "Today's announcement affects all our business areas across the country. We remain in discussions with our customers to assess individual program impacts," Johndroe said. "This is an ongoing situation and it's premature to say where the immediate effects are right now." A company press release says the number of furloughs could increase weekly. They include employees who work at government facilities that have been closed, are awaiting a project's government inspection, or are on a team affected by a stop-work order. Employees will be able to use available time off in lieu of the furlough. Those without the needed time accrued will be advanced up to 40 hours. Here's the full memo:
DATE: October 4, 2013 TO: All Non-Represented U.S.-based Lockheed Martin Employees FROM: Marillyn Hewson, Chief Executive Officer and President SUBJECT: U.S. Government Shutdown Update We continue to monitor the Congressional discussions aimed at ending the government shutdown and we believe that a prolonged shutdown is possible. We have been working closely with our customers to understand how our programs and our employees will be impacted during the shutdown, and we have started to receive direction on actions we are required to take. Approximately 3,000 of our employees from across all business areas have been identified to be furloughed starting Monday as a result of the government shutdown. Unfortunately, we expect the number of employees affected by the shutdown to grow as we experience contractual actions and the impact of furloughs among DCMA and other customer inspectors across our business and our suppliers' businesses. Employees currently affected by the shutdown will be notified directly by their supervisor or program manager today. This includes employees who are unable to work because the government facility where they perform their work is closed, or their work requires a government inspection that cannot be completed, or we've received a stop-work order. In an effort to minimize the impact on our employees and their families, those affected will be directed to use available vacation time and floating holidays in lieu of being furloughed. Employees who don't have sufficient vacation available will be advanced up to 40 hours. If the shutdown extends beyond available vacation time, employees will be transitioned to unpaid furlough leave. For more information, I encourage you to review the FAQs and we will continue to share additional information as we learn more. I'm disappointed that we must take these actions, and we continue to encourage our lawmakers to come together to pass a funding bill that will end this shutdown. If you want to make your voice heard on this issue, I urge you to contact your members of Congress on your personal time. I know this is a difficult time and I appreciate your continued dedication to our customers and our mission.
Dawn Kawamoto contributed reporting to this story.