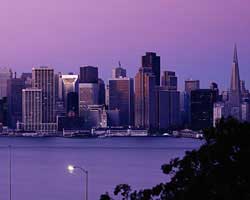 Apple's Outlook Remains Bright:
While its stock price dropped slightly yesterday, most industry observers say Apple's future remains bright even without Steve Jobs in the CEO's office. Jobs, they say, built a strong management team capable of leading the company effectively. Said one analyst: "the far-reaching successes of the iPhone, iPad, iPod, and MacBook Air reflect the work of many, not one."
Forbes
HP PC Unit Will Cost $10 Billion:
The head of Hewlett-Packard's PC division put a price tag of $10 billion on the unit, for those who might be interested in buying it. However, other reports value the division at $ 8 billion. HP expects to decide what to do with the business in about eight to 10 weeks.
Puget Sound Business Journal
Analog Chip Makers Struggle to Find Talent:
There's a big demand for analog engineers, as the demand for chips that combine analog and digital design explodes. Creating analog chips requires significant training with a long learning curve.
San Jose Mercury News
Facebook Plans New Campus:
Even while Facebook moves into a new Menlo Park campus, it is already making plans for a second one. The company currently employs 1,500 people in the area, but in five years its new Silicon Valley corporate complex could house more than 9,000 employees.
San Jose Mercury News
Obama and Silicon Valley Don't See Eye to Eye:
Tech leaders say Obama hasn't done much for the area besides visit a few times. Some believe time is running out for the president to help drive the Valley economy, though the administration is hamstrung by a divided Congress, a stagnant economy and intense pressure to cut government spending.
Politico