If you work in Silicon Valley, chances are you made more money in 2013 than you did in 2012, according to the Bureau of Labor Statistics. Both Santa Clara and San Mateo counties saw an increase in average weekly wages during the second quarter last year compared to the same period of 2012. Wages in San Mateo County increased 8 percent year-over-year.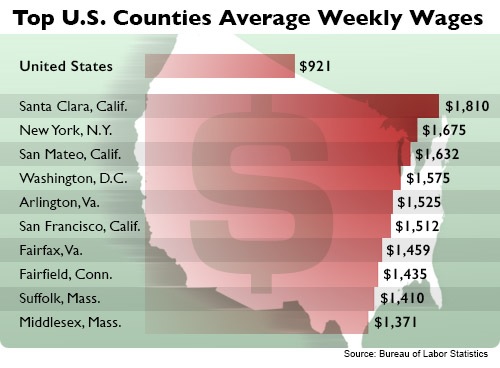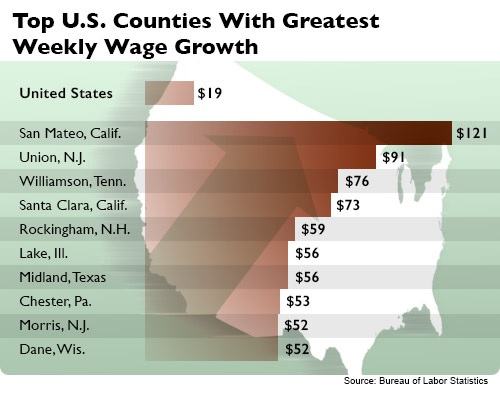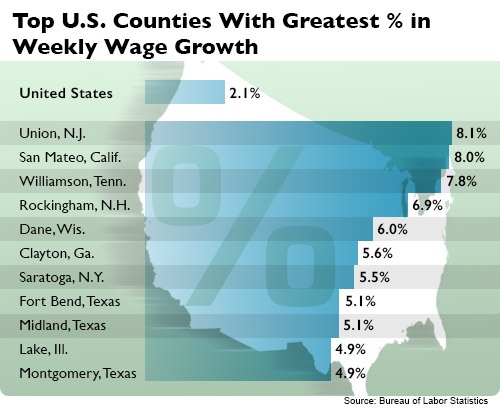 Workers across the country, in a variety of industries, will likely see
a 3.7 percent increase in salaries this year
, according to
Robert Half Technology
. In tech, the highest salary jumps are anticipated to be in engineering, software development and programming. RHT forecasts a nearly 8 percent increase in pay in those areas. San Mateo County, which is home to
Facebook
and other brand-name tech companies, got a jump on the wage increase. The county posted an 8 percent -- or $121 per week -- gain in the second quarter last year, the highest in the country. Santa Clara County saw the fourth-highest increase, $73 a week, or 4.2 percent. Nationally, average weekly wages increased 2.1 percent, or $19 a week, during the second quarter when compared to the same period in 2012.