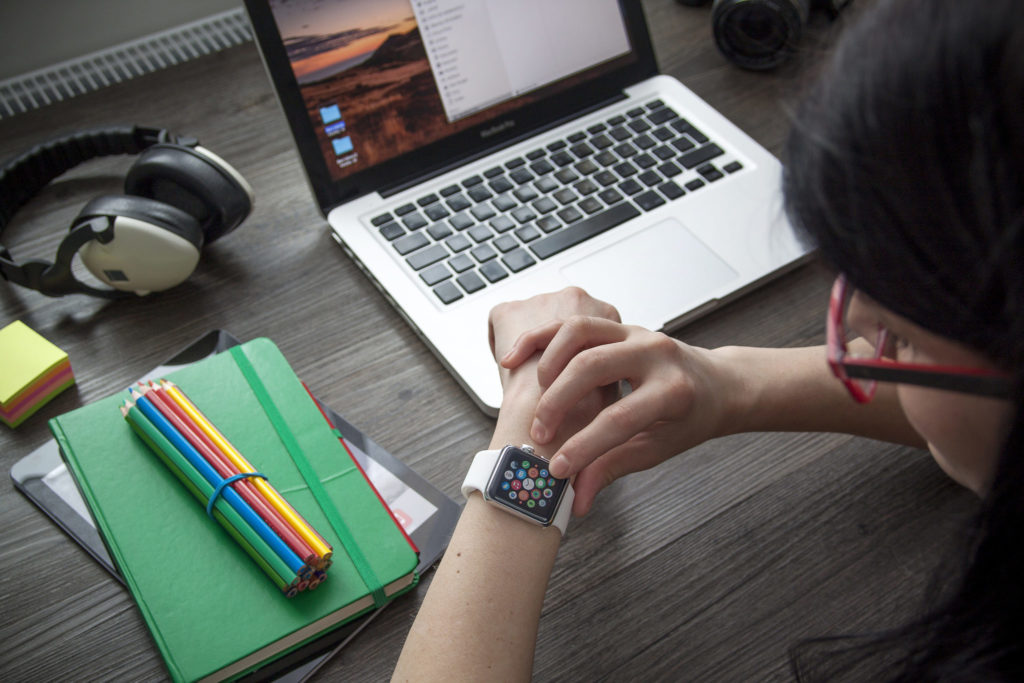 For years, tech pundits have argued that the hype over smartwatches didn't match the actual adoption rate. Now,
new data from research firm IDC
suggests that smartwatch adoption might be on the upswing, despite declining appetite for cheaper fitness bands (i.e., "basic" wearables). Overall, IDC pegged the wearable industry's year-over-year growth at 10.3 percent. The smartwatch segment expanded 60.9 percent, while fitness bands declined 0.9 percent. "The transition towards more intelligent and feature-filled wearables is in full swing," said IDC senior research analyst Jitesh Ubrani. "For years, rudimentary fitness trackers have acted as a gateway to smartwatches and now we're at a point where brands and consumers are graduating to a more sophisticated device." Smartwatches have evolved to the point where even basic models feature some pretty high-end features, including built-in GPS. Battery life is slowly creeping upward, and new software capabilities such as detailed sleep tracking make the devices appealing to a broader subset of people. Among wearables manufacturers, Xiaomi held the market lead in the second quarter with a 13.4 percent share, followed closely by Apple with 13 percent. FitBit trailed Apple with 12.9 percent, followed by Garmin with 5.4 percent. Fossil is a new company in IDC's top-five list, with 4 percent; evidently the company's timepieces, which run Android Wear 2.0, appeal to customers who want a more traditional-looking watch with advanced, software-driven features. Smartwatches aren't the only wearable having a bit of a moment. "We also saw triple-digit growth from clothing and earwear," Ramon Llamas, an IDC research manager, wrote in a statement. "These products are still in their initial stages, but by targeting specific market niches (performance tracking clothing for professional athletes) or providing unique value propositions (audio adjustment or language translation for earworn devices), these products are offering solutions to problems other than simply reporting data, and gaining traction." Google, Apple, and other firms have all
expressed interest in smarter headphones,
for example. For developers interested in the wearables market, this is all good news. A defining feature of smartwatches is the ability to run third-party apps; if those devices really are seeing accelerated adoption, it could prove beneficial to all those developers who have waited for years for a market for their software.