Two Minneapolis-based tech entrepreneurs are starting a hands-on school for experienced software professionals. The school, which they've dubbed
Smart Factory
, will open its doors in October.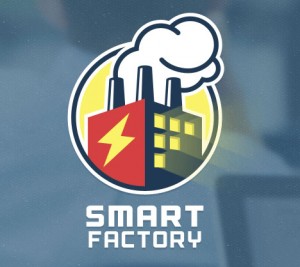 Combined, Founders Jeff Lin and Mike Bollinger have 31 years of experience in software design and engineering. Bollinger is the Founder of Livefront, a product mobile-app design and development firm. Lin is the Founder and CEO of Bust Out Solutions, which creates mobile and Web software. "Both Mike and I run our own service companies, and the way we both run our companies is to hire top notch talent," says Lin. "We're both looking to hire people who have been in the industry several years, who know how to program in several languages and can learn new languages extremely quickly, in a matter of days. With the pace of change and mobile being a new field and changing so rapidly, the level of talent isn't keeping up. We want to help change that." Initial courses in Mobile UI Design, Ruby on Rails and iOS Development, as well as a Web production course for beginners, will launch in October. A course in Android development will be added in early 2014. Additional offerings may be launched as well.
Small Classes, High Standards
Classes will be limited to 15 or 16 students, and will have two instructors to assure that each individual gets adequate assistance. With one exception – the Web production course -- classes are designed for programmers and designers who have several years of experience. "There are a lot of great introductory resources for individuals who would like to learn how to code. There are fewer resources for experienced designers and developers to advance their career and expand their knowledge and experience into new, modern technologies," Bollinger says. Said Lin: "We're trying to keep the standards pretty high because we want to have students that are highly qualified already, for programmers and designers to expand their skills into skillsets that they don't already have." Students apply by
answering a questionnaire
explaining why they want to join Smart Factory, which project they consider their best work, and what they would do with their time if they could take four weeks off (starting tomorrow). They are also asked to share links to an app they believe is well-designed and to a project, article, post or page they find inspiring. Applicants are selected based on their skill level, not just their experience. "We could take a high school kid if we think he's bright, but we might turn down a 20-year veteran of programming if we think he's not ready for this," says Lin. Smart Factory is located at 2913 Harriet Ave. South. Classes will cost between $1,000 and $1,500, though the first set will be offered at a discount – between $700 and $800. Students are expected to dedicate ten to 15 hours each week to the program.